This story was updated at 4:01PM on Tuesday, November 14th, 2016.
State Police arrested a Richford woman on Monday, November 14th, for second-degree unlawful restraint.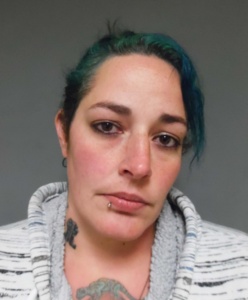 According to Trooper Quealy of the Vermont State Police, Karleen Patterson, 32, of Richford gave rides to a juvenile and allowed the same juvenile to stay at her home, even after the juvenile's mother had spoken with Patterson and asked her not to have any contact with the child.
The County Courier spoke with Patterson on Tuesday about the incident.
According to Patterson, the 14-year-old male juvenile in the case had been staying with her family since the middle of October.
Patterson said that it began when the juvenile asked Patterson if he could stay with her because he didn't feel safe with his family.
"My house was, in a sense, his getaway- his safe spot from the stresses of home so that he wouldn't run away," Patterson said.
Patterson said that the boy's mother never contacted her to tell her that the boy was not allowed at Patterson's home.
"I'm not trying to sound like I'm putting her down," Patterson said, "She's had a tough life… but her kids aren't happy at home, and I was just trying to give him a place to go so he doesn't (go down the wrong path in life)."
Although Patterson does not have any previous criminal records, says that this is affecting her life tremendously. She said she has been put on leave at her job as a medical technician at a local nursing home because of this charge.
Vermont law classifies the charge under the section of kidnapping, it reads, "A person commits the crime of unlawful restraint in the second degree if the person not being a relative of a person under the age of 18, knowingly takes, entices, or harbors that person, without the consent of the person's custodian, knowing that he or she has no right to do so."
If convicted, Patterson could be sentenced to up to 5 years in prison and be required to pay a fine of up to $25,000.
Comments
Comments