SWANTON: Police wanted Naomi Gaboury, 40 of Swanton, for some time now, after she was implicated in the burglary of the Maple City Diner in August.  Lucky for the police, she was discovered this weekend at a home in Swanton.
See related articles:
• SWEET MAPLE, JUST CAN'T RESIST
• MACHETE-WIELDING SUSPECT ARRESTED
According to the court's record, Gaboury was already wanted on a DLS charge that she failed to appear for earlier in 2016.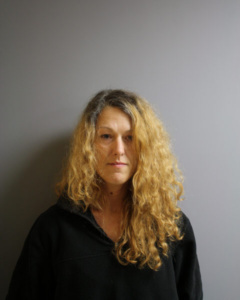 Police said in a written affidavit to the court that Gadboury had called and talked to an officer at the St. Albans Police Department on Augst 16th, admitting to the burglary.
During the next several days, police would search several known addresses for Gadboury, but she would not be located.
That's when Officer Lawton texted Gadboury telling her that he was a law enforcement officer and "We need to clear this up ASAP."
"Bye wrong number" was the response that the officer received from Gadboury, according to Lawton.
An hour later, and a few non-informative texts later, Gadboury reportedly texted the officer back, "I'll accept what I get. I did it to myself right right??!!!!"
According to the court file, the safe that Gadboury and her accomplice was accused of stealing contained about $2,224.
The pair was also accused of stealing meat and other foods from the restaurant, totaling about $1,523.
Comments
Comments