ST. ALBANS: Police are on the hunt for a man that held up the Switchyard Mobile station on Lake Street in St. Albans last night.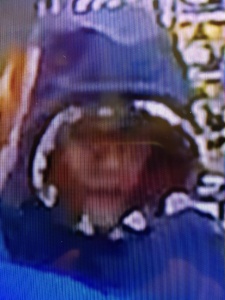 According to Ron Hoague, a male, believed to be in his early 20's, standing about 5 feet tall came into the store around 9:45 PM demanding money from the register.
According to police, the man was dressed in a blue jacket, blue jeans, black shoes and had a mustache. He also used a weapon in the burglary, though police did not say what the weapon was.
Police believe the man fled west on Lake Street in St. Albans after the burglary.
The man got away with an undisclosed amount of money, according to police.
If you have any information, police ask you to reach out to them at (802) 524-2166, or submit an anonymous tip on their website here.
Comments
Comments