COLCHESTER: Vermont State Police say they arrested 21-year-old Brittany LeClair of St. Albans on a DUI charge.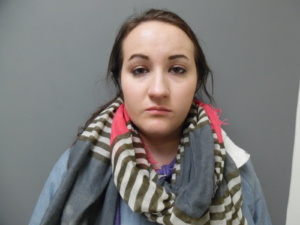 According to Trooper Wagner, LeClair was showing signs of intoxication, so he asked her to provide a breath test.
That breath test read 0.110%BAC. The legal limit for driving in Vermont is 0.08%.
The trooper stopped LeClair on Saturday morning, just after 1 AM on East Lakeshore Drive in Colchester, according to police.
LeClair is due in Chittenden County court to answer to the charge on January 5th.
Comments
Comments