Northern Tier Center for Health (NOTCH) is pleased to announce the appointment of Dr. Edward Haak as the organization's new Medical Director. Dr. Haak will oversee the delivery of health care to approximately 12,000 patients at NOTCH offices across Franklin and Grand Isle counties.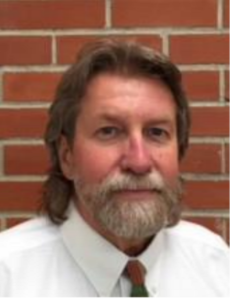 "We are extremely excited that Dr. Haak will be the new director of NOTCH," said Pamela Parsons, Executive Director. "He is firmly rooted in Franklin County and has a wealth of clinical and administrative expertise that will benefit our patients and health center program."
Dr. Haak has been a leader in the local medical community for decades, joining NOTCH as Director of the Office-Based Opioid Treatment Program in 2016. He spent over 30 years as an Emergency Physician, which led to an interest in pain management and addiction medicine. Dr. Haak has served as Assistant Medical Director, Interim Medical Director, and Medical Director at numerous facilities around the country throughout his career.
Haak received his medical degree from Kansas City College of Osteopathic Medicine and completed an internship at Traverse City Osteopathic Hospital. He is a member of several professional organizations including the American College of Emergency Physicians, American Osteopathic Association, Vermont Medical Society, and American Society of Addiction Medicine.
NOTCH is a Federally Qualified Health Center (FQHC) with 130+ employees and facilities in Alburgh, Enosburgh, Richford, St.Albans, and Swanton. The FQHC delivers medical, dental, and behavioral health services. A Sliding Fee Discount Program is available to eligible patients.
Comments
Comments