ENOSBURGH: A former pharmacy tech at the  Rite Aid in Enosburg Falls is being accused of prescription fraud after more than 750 painkillers disappeared from the Main Street store, Vermont State Police said.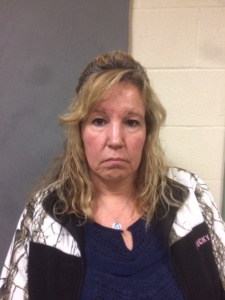 Bernadette Lourie, 48, of Richford is due in Vermont Superior Court in St. Albans on March 27 to face multiple counts of prescription fraud, state police said.
Detective Sgt. Thomas Mozzer of the Drug Diversion Unit and the U.S. Drug Enforcement Administration conducted the joint investigation beginning Jan. 12, police said.
The pharmacy reported about 750 Tramadol tablets were missing over the last several months, according to Mozzer. Tramadol is a regulated drug in Vermont.
Mozzer said the preliminary investigation shows Lourie was likely using the tablets and not selling them.   She was fired by the store, he said.
Comments
Comments