HIGHGATE: The Northwest Unit for Special Investigations says they are wrapping up an investigation into Lewd Conduct between a 33-year-old Highgate woman and an underage boy.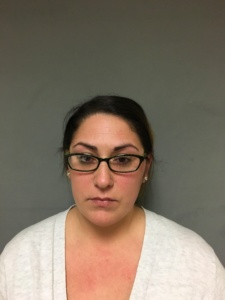 Josie Spears was arrested on Monday for allegedly sending photographs of her breasts and other private body parts to the boy through social media.
Judge Gregory Rainville released Spears on $5,000 bail, according to Vermont State Trooper Richard Stepien. She is due in court tomorrow at 11 am to answer to the felony charge of Lewd and Lascivious Conduct with a Child. If convicted on that charge, Spears could see up to a 15-year prison term and up to a $5,000 fine.
Comments
Comments