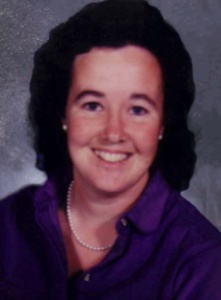 Beloved wife, mother, daughter, sister and friend, Mary Elizabeth (Marybeth) Deweese, age 61, of Bakersfield, VT, passed away on February 1, 2017 in Boston, MA.  She had a peaceful passing surrounded by her loving family.
Marybeth, daughter of Francis J. and Dorothy L. (Curry) Bue, was born on July 9, 1955 in Niagara Falls, NY.  Marybeth attended parochial and public schools in Niagara Falls.  She received her BS in Education (SUNY College at Buffalo, 1977) and MA in Education (University of Vermont, 1985).  She enjoyed a purpose-driven career as a teacher in the Alburgh (1977-78) and Swanton (1978-2010) School Districts, where she took satisfaction from teaching hundreds of students to become joyful early readers.   After three days of retirement from teaching, Marybeth cheerfully returned to work as an Instructional Assistant at St. Albans Town Educational Center (2010-2013).
Marybeth thoroughly enjoyed family time, flower gardening, reading, remodeling her former schoolhouse residence, crafts, power walks with Sherman, shopping trips with friends, baking, and summertime fun at the family lake house.  Her gardens were beautiful, and confections such as her "Deweese's Pieces" were immensely popular.
Marybeth is survived by her loving family, including her husband of 39 years, Michael R. Deweese of Bakersfield, VT; daughter Brettan L. Deweese and her husband Jason M. Collopy of Colonial Heights, VA; son Benjamin N. Deweese of San Diego, CA; brother Francis J. Bue of Niagara Falls, NY; sister-in-law Deborah Schmidt of Niagara Falls, NY; her devoted dog Sherman of Bakersfield, VT; and grand-dogs Jackson and Dixie of Colonial Heights, VA. Her parents and her sister-in-law, Teresa Feathers, predeceased her.
 Memorial donations of blood or platelets in Marybeth's memory are encouraged.  Donations may also be made to a charity of choice. Specific charitable suggestions include UVM Foundation Breast Cancer Research Fund,  The Leukemia & Lymphoma Society, Northeast Pyrenees Rescue, Dana-Farber Cancer Institute.
Marybeth appreciated and her family thank her many extraordinary doctors, nurses, caregivers, and staff at UVM Medical Center, Dana Farber Cancer Institute, and Brigham & Women's Hospital.  
 A private ceremony will be held at the convenience of the family.  A public celebration of Marybeth's life will occur at St. Albans Town Educational Center on Saturday, April 8 at 3:00 p.m.  Friends, relatives, former students, parents, and colleagues are warmly invited to attend and share a memory.
Comments
Comments