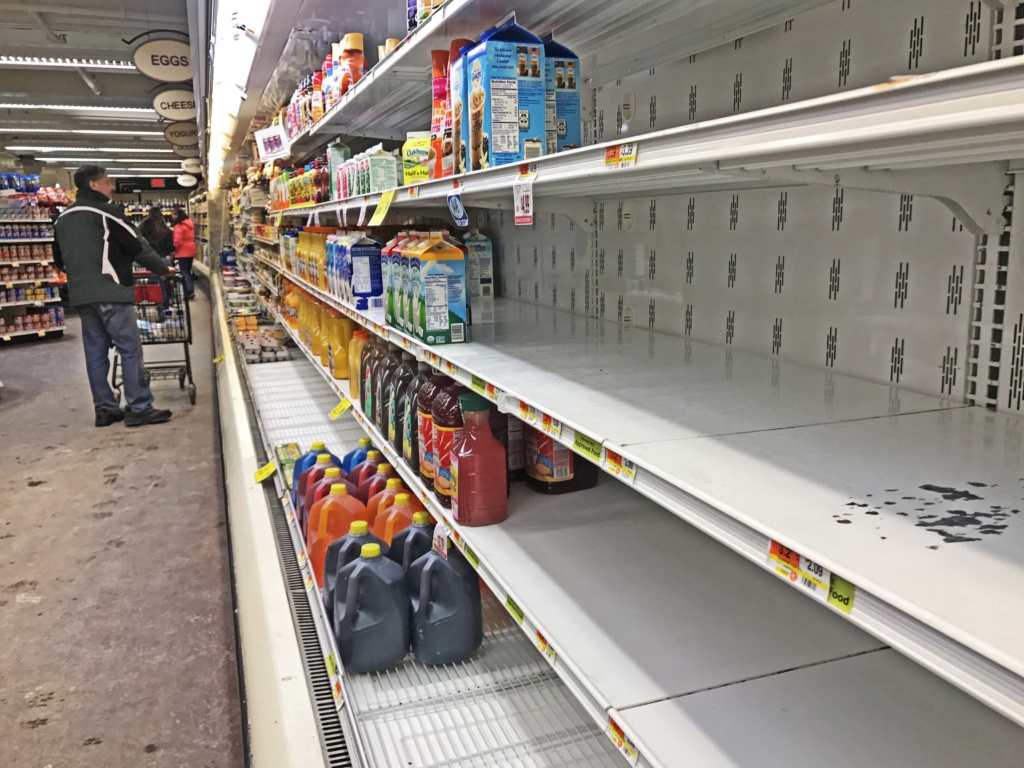 RICHFORD: Kent M. Johnson, the former owner and operator of the Richford grocery store, Main Street Market, which closed abruptly last month has filed for Chapter 7 Bankruptcy in US District Court in Burlington.
According to court records, Johnson owes at least 29 creditors money, including the County Courier.
Johnson is being represented by David E. Lynch of Hinesburg.
In the filing, Johnson reported owing his debtors more than $1 million, with assets totaling less than $500,000.
Johnson was renting the building in Richford from NOTCH, but they were not listed as debtors in the court filings.
Main Street Grocery Inc. owned and operated two stores, one in Richford and one in North Troy from 2009 through 2017.
Johnson, although married, is filing as an individual.
The list of creditors include American Honda Financial Corp. ($18,841), Artic Air ($475.18), Associated Grocers ($33,239.08), Bank of America ($6,450.66), Blue Flame Gas ($1,587.85), Burlington News Agency ($416.87), Caledonian Record ($355.08), Charles D. Hickey, Chase Bank ($17,832.56), Citizens Bank ($32,171), Community National Bank ($330,600.58), County Courier ($1,331.05), cstarts of Vermont ($125), Direct Capital ($10,480.14), Ellie's Video ($861.90), Geirger Grocery ($142,400), Northstar Leasing ($13,053), Ondeck ($134,108.40), Pepsico ($3,509.84), Provident Funding ($174,804.59), Sallie Mae ($45,498), Sharp Services ($77), St. Albans Messenger ($652.90), State Dept of Taxes ($388), Telecheck Services ($75), Vermont Electric Co-op ($13,542.79), W.B. Mason ($261.96), and Wells Fargo ($31,060.38).
A call to Johnson's home was not immediately returned.
Comments
Comments