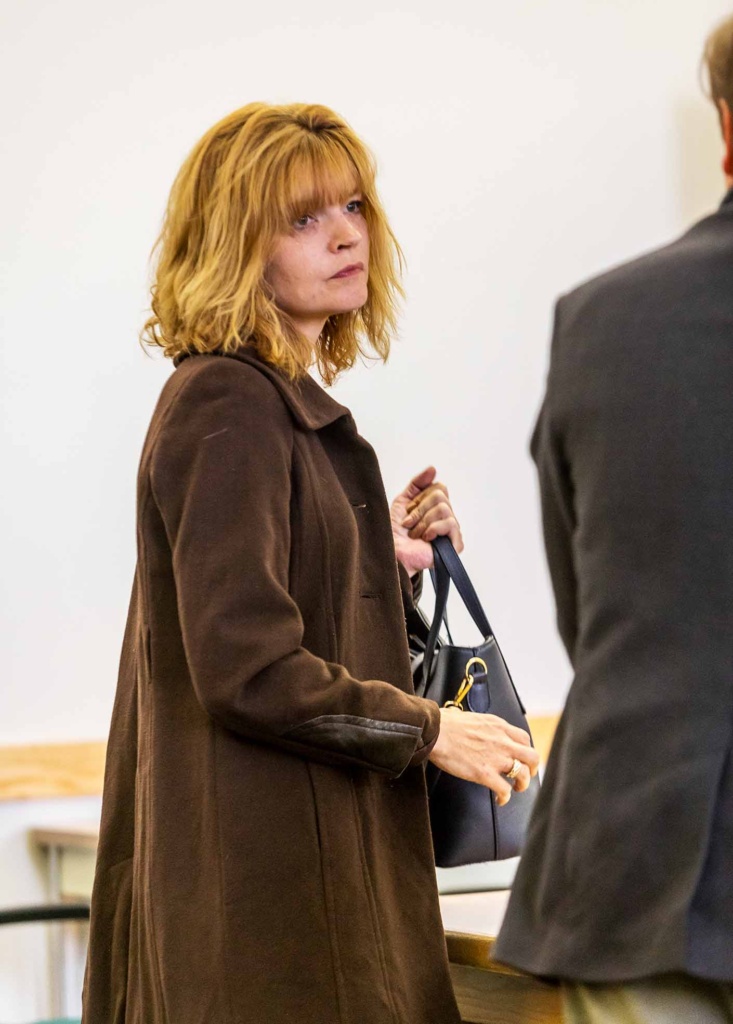 Police say that Jessica Poirier, 38, of St. Albans took advantage of a 90-year-old man who had previously helped her through tough financial times by stealing his credit card number and wracking up $4,313.61 in credit card charges without his knowledge.
St. Albans Police Chief Gary Taylor issued a press release on Monday saying that Poirier was being charged with 62 felony counts of false pretense and identity theft, however, the State's Attorney, who is officially in charge of bringing the charges against Poirier only charged her with one misdemeanor count of credit card fraud, a charge that holds a maximum of one year in prison and up to a $1,000 fine.

Police first became involved when the victim noticed and reported two fraudulent charges to Liberty Propane in St. Albans. Those charges lead police to Domino's Pizza and Green Mountain Power Corporation.
After getting a subpoena, officials at Green Mountain Power released information connecting the credit card to an account that was opened by Poirier, except the account had actually been opened under Poirier's daughter's name using the the daughter's social security number.
When police confronted the defendant about the electric account in Poirier's daughter's name, Poirier said she started a new account under her daughter's name because she had a past due balance with Green Mountain Power that she was unable to pay, according to court records.
The victim, 90-year-old Charles Drinkwater told police that he had met the woman several years ago at Church of the Rock when she showed up, sobbing, down on her luck and in need of financial assistance. However, he had not authorized her to make charges to her credit card.
Of the 62 allegedly fraudulent credit card charges, a dozen were charged to Zulily.com, an online retailer that advertises that they sell "apparel for moms, babies and kids." Those 12 charges added up to $935.17.
There were also nine charges at Domino's Pizza, totaling $284.12. The workers at Domino's provided police with Poirier's name and telephone number in connection with the purchases, according to police. They were also able to give the police Poirier's Maquam Shore address where the pizzas were delivered.
Another major lead police had when investigating the case, was travel expenses that were purchased through an Expedia account using Poirier's email address and paid for with Drinkwater's credit card. According to court records, that trip cost $440.16.
According to the 22-page affidavit in the case, other transactions that are suspected to be fraudulent in nature and assumed by police to be the work of Poirier include purchases at JCPenny.com, Game Stop, Audible, Netflix, Casella, Hannaford, Dish Network, Comcast, bask.com, Verizon, Jetbrains, Galleria (Florist), Shell, Progressive, Erica's Diner, and Sears.com.
A purchase at JCPenny.com was tracked back to Poirier using the shipping address, according to police. That purchase was for a "3in1 Jacket."
This is not the first time that Poirier has been in trouble with the law. In fact, she has two felony convictions and six misdemeanor convictions on her record. She also has one violation of a probation conviction, six violations of parole convictions, and five failure to appears on her record.
Those convictions stem from charges in Franklin and Chittenden Counties on charges including embezzlement, false pretenses, driving with a suspended license, and forgery.
According to her court file, Poirier is known to have gone by the names "Jessica L. Gaudette," "Jessica Gaudette Poirier," "Jessica Lynn Bessette," "Jessica Dickson-Bassette,"  "Jessica Dickson," and "Durham Poirier" in the past.
Poirier appeared in court today, pleading not guilty with her privately hired attorney.
We reached out to Poirier on the telephone number that was provided to police by Domino's, but that call went unanswered.
Comments
Comments