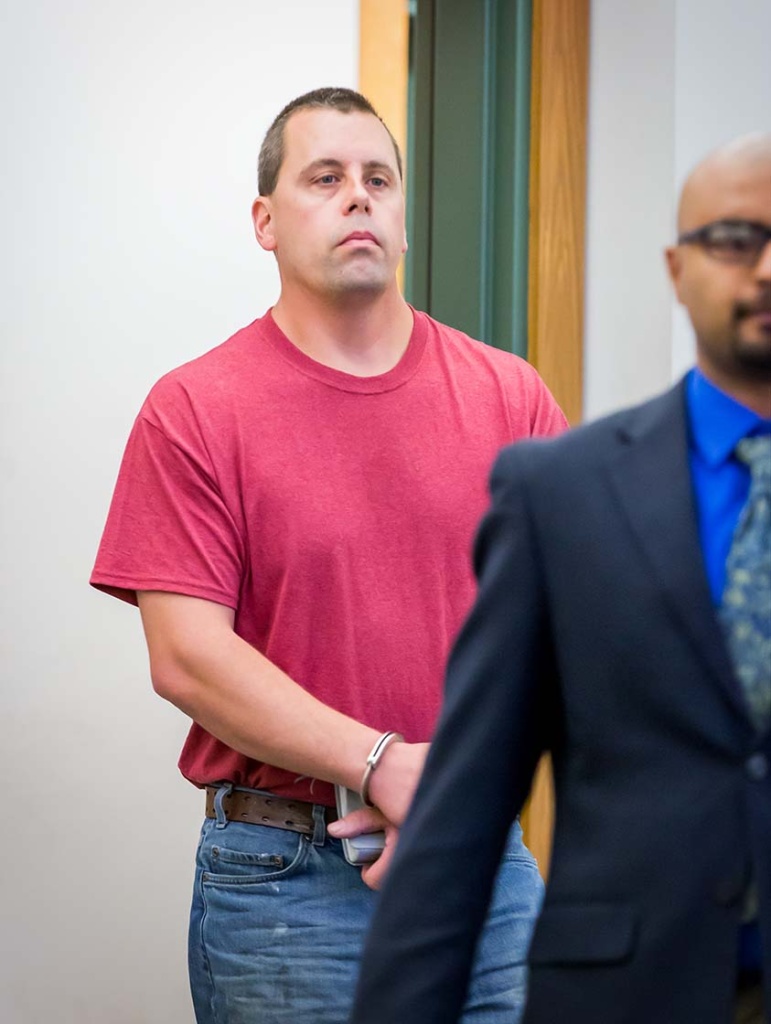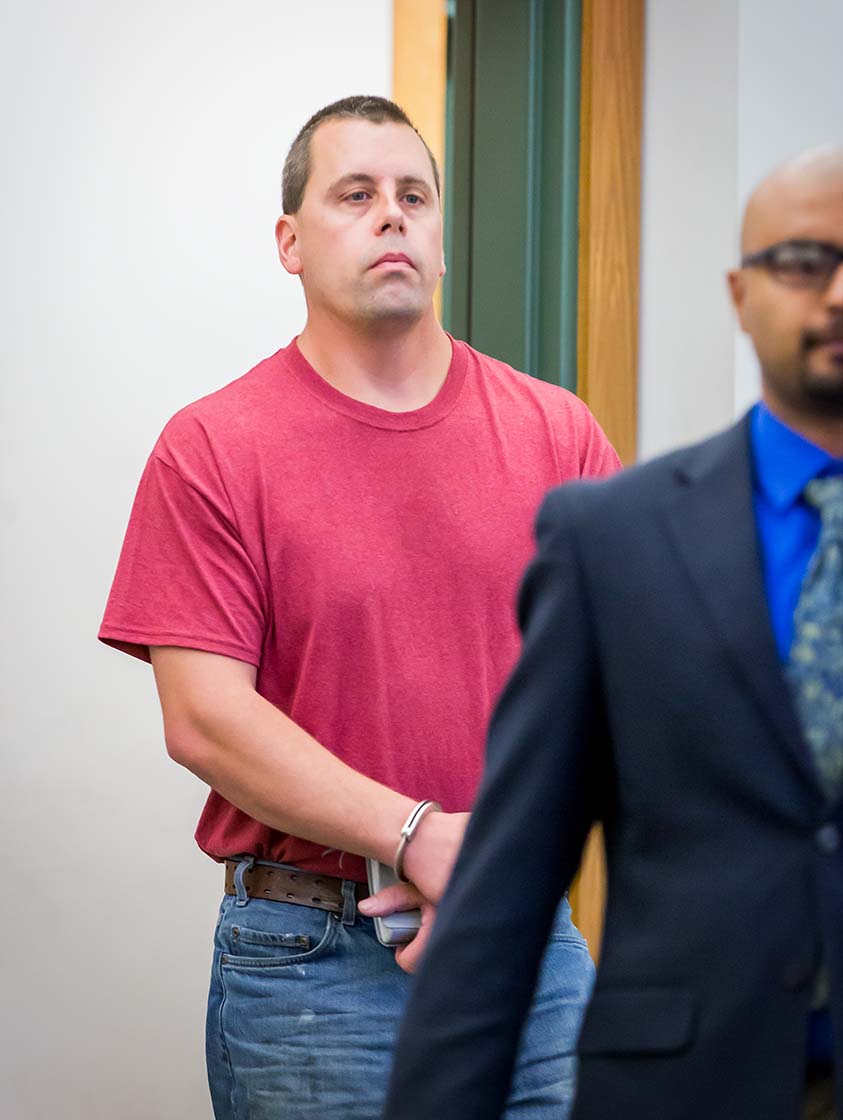 ST. ALBANS: Less than 24 hours after his arrest, a Fairfield sex offender is allowed to walk free from prison on Tuesday afternoon.
In a continuation of Monday's arraignment for Shane Edgerly yesterday, Judge Martin A. Maley set bail at $50,000 for a registered sex offender that allegedly took advantage of a 10-year-old girl just months after he was released from prison.
Less than two hours later, Edgerly had posted at least 10%, allowing him to walk free while he awaits his trial.
He is accused of two counts of lewd and lascivious conduct with a minor, but because he already has a record for such offenses, Edgerly is facing a 5 year to life in prison sentence on both counts.
On Monday, Judge Maley had set condition in case he had met the $50,000 cash bail, including that he does not have any contact with people under 18 and that he not have contact with his wife, who is accused of helping Edgerly cover up the alleged crimes.
SEE RELATED: POLICE ARREST FAIRFIELD SEX OFFENDER, AGAIN
The judge overturned his decision on Tuesday, ruling that Edgerly should be allowed to see his children and wife, but that he can't have any contact with the alleged victims. The court did ask him not to discuss the case with his wife.
He also can't reside with anyone under the age of 18, though that doesn't all out bar him from contact with minors.
Prosecutors had also argued for a ban on Edgerly having access to pornography and that meant even adult pornography sites like www.hdmmovies.xxx as well as no access sex toys, but Judge Maley ultimately said that he would not impose such a condition.
"If this was an assault case, or a murder case, you would take away his guns," said assistant state's attorney Diane Wheeler.
"I've heard of guns killing people," Judge Maley said, "I've never heard of a sex toy killing someone."
Police wrote in an affidavit that family members told them that Edgerly had made comments about either committing suicide or running away to Alaska if he were ever caught and facing prison time again.
It is unclear where Edgerly is residing, but conditions of release prevent Edgerly from returning to his Fairfield home.
Edgerly told police that he had been working on a job in Middlebury at the time of his arrest, so he may be located in the central Vermont region.
The County Courier reached out to prosecutors and the Vermont Sex Offender Registry on the whereabouts of Edgerly.
We did not hear back from the Prosecutors office as of Press time, but the Sex offender's Registry did return out call.
The sex offender registry refused to release any further information in about Edgerly, doubling down that the information listed online was all that could be made public.
When asked when Edgerly's residence was last updated, the sex offender registry refused to release that information to the public.
We have submitted an appeal for that information to the Director of the Vermont Crime Information Center, Jeffrey Wallin.
Wallin had not responded to that appeal as of press time.
Edgerly has a standard condition of release that he keep the court up to date with his current address, which as of Wednesday afternoon was still listed as his Fairfield home, a home that he is legally prevented from visiting.
Comments
Comments