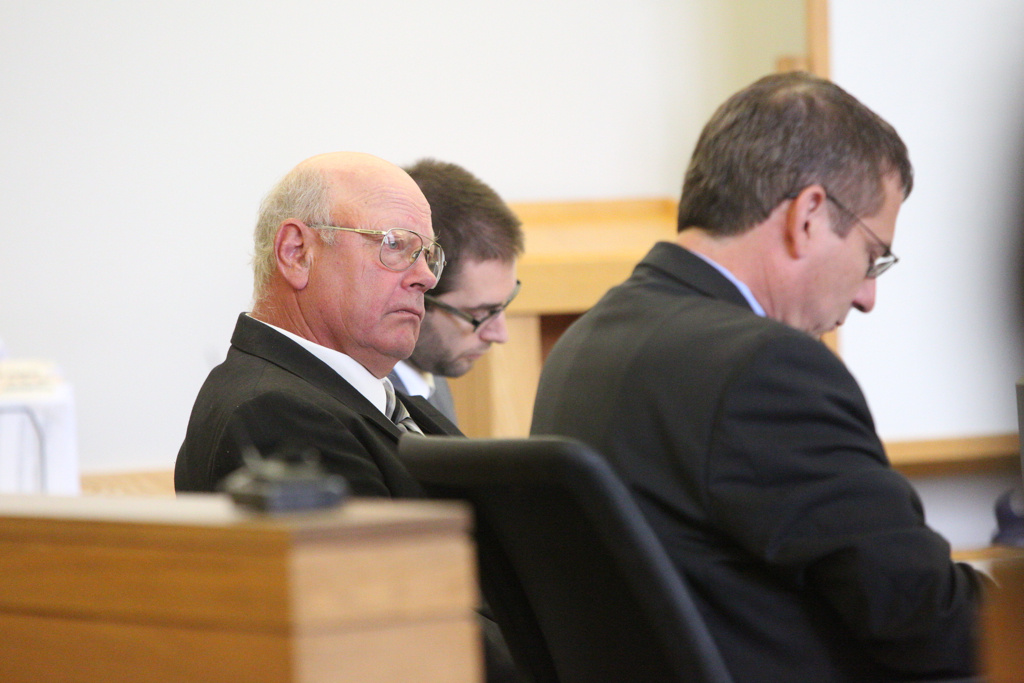 ST. ALBANS: Former State Senator Norm McAllister of Highgate was sentenced on Tuesday morning to one year of probation and 25 days of work crew after his conviction on a prostitution charge in July.
The prosecutors had asked for the maximum of one year to serve in prison, which is also the maximum sentence that the legislature has set for offenses like McAllister's.
Judge Martin A. Maley ultimately sided with the defense though, saying that a jail sentence was not required for McAllister to take part in sex counseling.
In addition to the probation, McAllister was ordered to serve 25 days on a work crew, which could ultimately turn into time that McAllister would be required to serve if he doesn't complete those 25 days in a timely manner.
If McAllister does not complete probation in an adequate manner, an underlying suspended sentence of 9-12 months could be imposed for McAllister.
With tears streaming down her face, McAllister's victim in the case told the court that she didn't think it was going to be as hard as it was for her to testify in the case. She also told the court that she wanted McAllister to be held accountable for "lying under oath" during his testimony at trial.
Prosecutors had pleaded for the judge to take into account the other charges that McAllister was acquitted on, noting that an acquittal is not equivalent to not guilty, instead, it just means that there was enough reasonable doubt to keep the jury from convicting.
Maley said that he would not take that into account, as the state did not notify the defense in a timely manner that they would be seeking such a request.
A last minute stay was filed by the defense, which keeps McAllister from being required to meet with probation until a court can decide on a possible appeal of the conviction.
McAllister turned down Maley's offer to speak before he was sentenced.
McAllister was originally charged with six criminal charges, at least two of which could have held a maximum of life in prison when he was arrested at the statehouse in Montpelier in May of 2015.
After two trials and a plea deal that was ultimately reversed, McAllister was only found guilty of one count of procuring sex from his then tenant.
Possibly taking a stab at the likely backlash of what could be considered a lackadaisical sentence, Maley said that although he doesn't consider McAllister to "be an evil man, many in the community probably do."
Maley said that one of the major considerations that he considered when sentencing McAllister was his age and lack of record given his age.
He also said that he considered other defendant's sentences who were convicted on similar charges, noting that other defendants would not typically see jail time for similar convictions.
In addition to the normal conditions of probation, Maley ordered a condition that McAllister notifies all of his tenents of his conviction and allow them to decide if they want to keep renting from McAllister.
McAllister will be required to seek an assessment for counseling on sex issues, and if deemed necessary by the counselor, seek counseling on those issues.
The prosecutors have 14 days to respond to the defense's motion stay probation until the supreme court can rule on an appeal.
We'll have a full story on McAllister's sentencing in Thursday's County Courier.
Comments
Comments