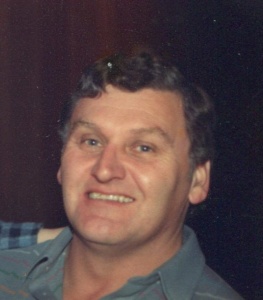 SWANTON – Raymond L. Barrette, age 74, passed away unexpectedly on Sunday, April 22, 2018, in Swanton.
He was born in St. Albans on July 22, 1943, to the late Clayton & Madonna (Langlois) Barrette.
Raymond was a life-long resident of Swanton. He worked as a handyman for the area and he could usually be seen walking throughout the village. Raymond loved dancing and listening to Elvis.
He is survived by his siblings, Barbara Barrette, Ronald Barrette, Karen Masse, David Barrette, Brenda Mullen, Neil Barrette, Cynthia Beauregard, and Brian Barrette and several nieces & nephews. Besides his parents, Raymond was predeceased by his siblings, Patricia Ditcham and Jeffrey Barrette; and a sister-in-law, Heather Barrette.
A memorial service will be held on Monday, April 30, 2018, at 11:00 AM at the Kidder Memorial Home, 89 Grand Ave., Swanton. Interment will follow in St. Mary's Cemetery in Swanton. A time of visitation will be held from 10:00 AM until the hour of the funeral.
For those who wish, contributions in Raymond's memory may be made to Swanton Community Food Shelf, 65 Canada Street, Swanton, VT 05488.
Comments
Comments