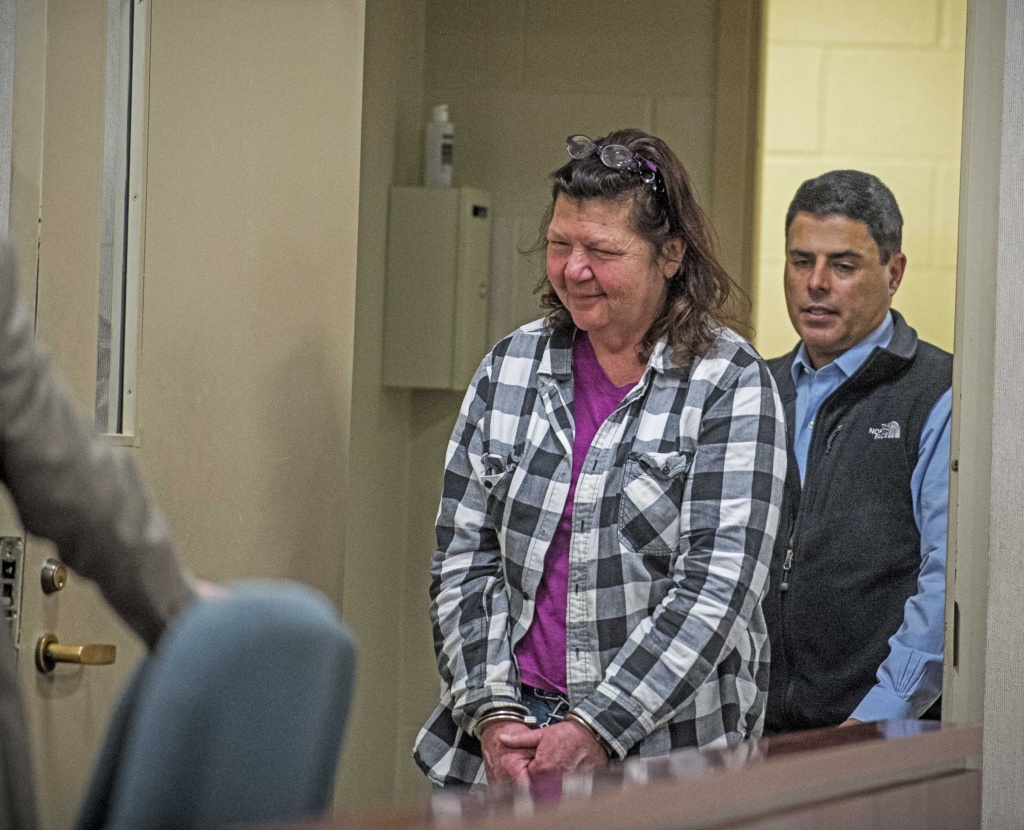 By Gregory J. Lamoureux
County Courier
Editor's Note: Some accounts of the murder in Highgate could be considered graphic. Reader discretion is advised.
Prosecutors arraigned Carmen Guttilla, 60, of Highgate in Chittenden County Superior Court on Monday in connection with a murder in Highgate late in 2017.
Guttilla had been held, since her arrest on Sunday, at Chittenden County Correctional Center. Most women who are arrested in Franklin County are transported to the Chittenden County facility before their arraignments.
Guttilla pleaded not guilty on Monday to being an accomplice in the murder of Troy Ford, a felony that could land her in prison for the rest of her life.
According to newly filed court papers, Guttilla is accused of assisting her daughter with the disposal of Ford's body and covering up the crime.
(Article continues below ad)

Ford's body was discovered in a wooded area off Darlene Drive in Highgate. The murder is suspected to have taken place at Carmen Guttilla's home, just three-tenths of a mile away on Charles Circle.
According to Assistant State's Attorney John Lavoie, Ford's body was initially tossed into a garbage bin outside the Guttilla's home, in November, where it stayed for about a month until the mother and daughter disposed of it in the wooded area just down the road.
Police were initially tipped off to the crime by an inmate at Northwest Correctional Center on April 12th, when Edward Bennett told police that he knew of a murder in Highgate.
Bennett told the detective that Erika Guttilla had bragged recently she shot a black man, then showed him the gun that was used.
Bennett told police it looked like a .380 or a 38 Special but wasn't sure which one or which make or model.
Bennett then told police that he was inside the residence where the murder took place when Erika showed him a "big ass blood stain on the bed and chunks of brain on the bed frame."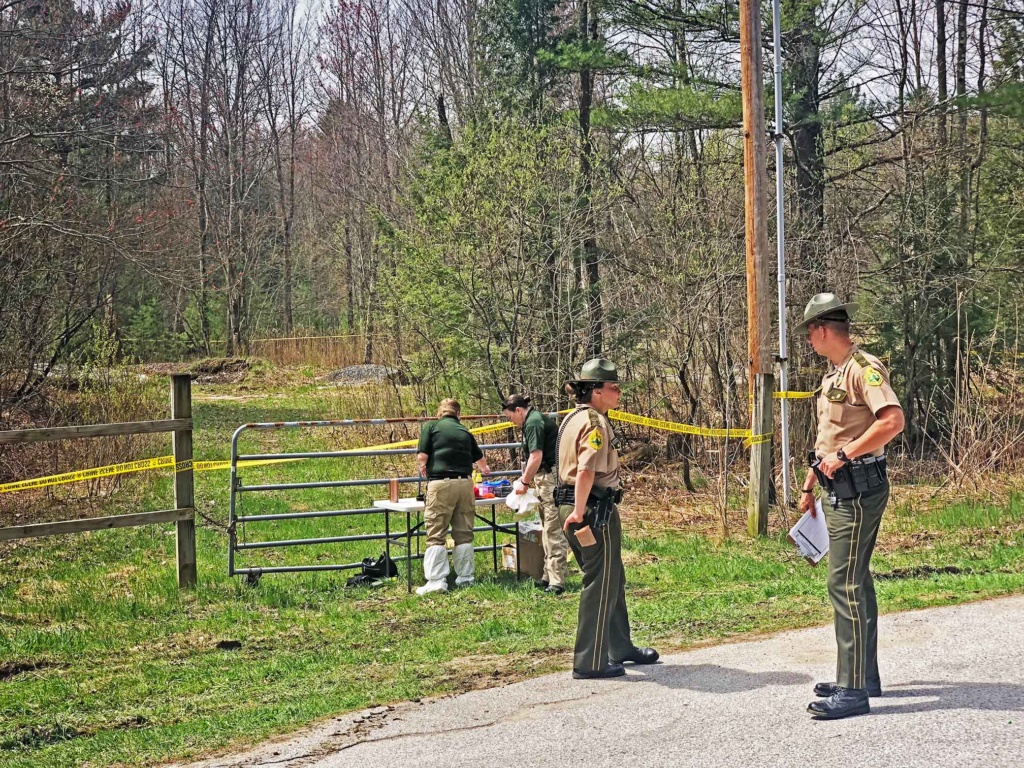 According to Bennett, Erika had planned to dispose of the body by either waiting until it warmed up to bury him in her backyard or dispose of him in the woods.
Bennett continued to tell police that Erika had left the crime scene virtually untouched, with blood and bodily fluids throughout the bedroom.
According to police, Bennett recalled Erika's motive for the murder as physical, sexual, and mental abuse- and Erika had had enough.
Police began investigating the alleged murder of Ford, by looking through a records database in an attempt to find a last known location of him, but were unsuccessful. The Detective on the case, John MacCallum, also tried calling his telephone number, but without anyone answering, all he could do was leave a message, which he said was never returned.
(Article continues below ad)

Police also contacted Ford's sister, who lives in New York City to see if she had heard from him. According to the police affidavit, she had not heard from him since he was in prison in Vermont.
Fast forward to Saturday, when two residents who had been walking their dogs, on Darlene Drive, called police to report they came across what they believed to be human remains in a wooded area close to the roadway.
Members of the Vermont State Police Crime Scene Search Team recovered the remains of a body, which was wrapped up in a red sheet and dumped under a pine tree in an overgrown playground just over a quarter of a mile away from the Guttilla's home.
About six hours after police responded to the scene, a second neighbor came to the police to report information that may help officers.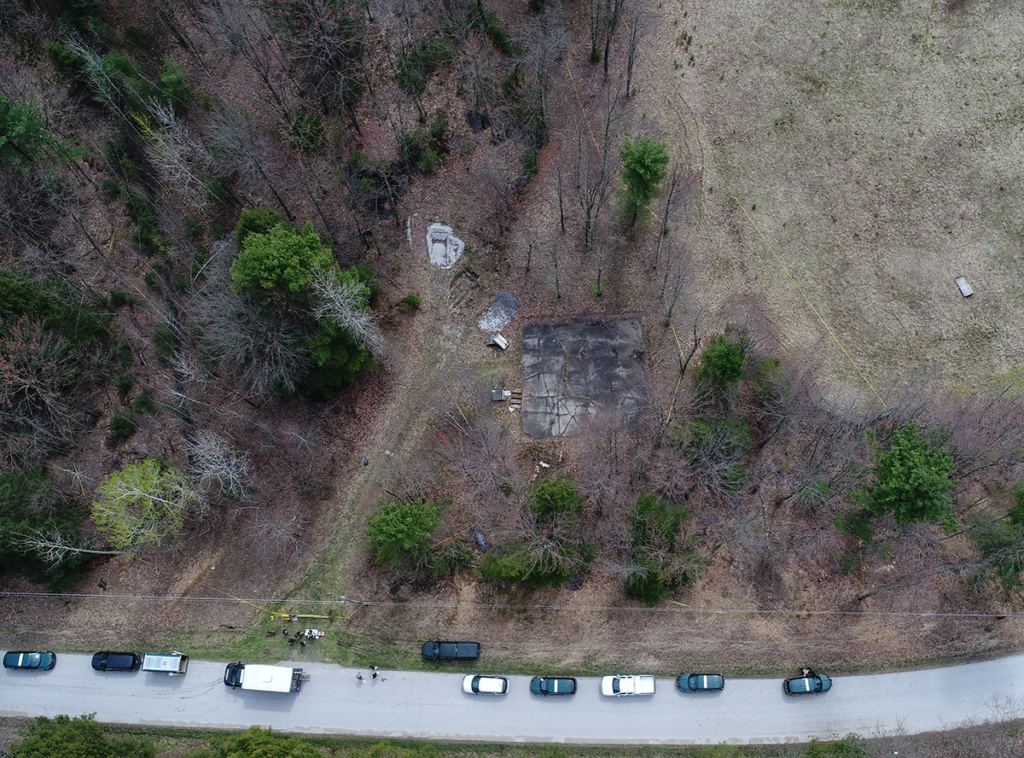 The neighbor, David Greenwood, told police he had a conversation with an acquaintance about two months ago, where he learned that Erika had killed a black man in her mother's home. According to Greenwood's account, the story was that she had shot the man in the head.
As is the protocol for crime scene integrity, two troopers stayed at the scene all night on Saturday to make sure nothing was disturbed. According to police, the red Chevrolet Spark that police later named as the getaway vehicle drove by the scene where the body had been dropped.
On Sunday, while police crews were searching for evidence left behind at the dump site, detectives went to 161 Charles Circle, the home of Carmen Guttilla to assist in the execution of a search warrant. While there, Melissa Guttilla, sister to Erika, drove up out front and agreed to be interviewed by police.
During that interview, Melissa allegedly told police she was aware that Erika had shot a man that went by the name of "Don." She told police that the man was originally from New York and was Erika's drug dealer. When she was shown a picture of Ford, she told police that it looked like "Don."
According to Melissa, "Don" was known to smoke marijuana in the home, was abusive to Erika, and would do "terrible things" to Erika.
Melissa then agreed to a recorded telephone call with Erika. According to court files, Erika told her sister during one of those telephone calls that she had disposed of the weapon in the past day or so.
RELATED:
• HUMAN REMAINS SPARK INVESTIGATION IN HIGHGATE
• ONE ARRESTED, TWO ON THE RUN AFTER HIGHGATE MURDER
• AFFIDAVIT: POLICE LEARNED OF HIGHGATE MURDER THREE WEEKS AGO
• POLICE TELL HOW THEY CAUGHT FLEEING MURDER SUSPECT
• HIGHGATE MURDER SUSPECT CONFIRMS MOTHER'S STORY
• HIGHGATE MURDER AFFIDAVIT
It is unclear how much evidence was left once police showed up at the home. According to the court file, during one of the telephone calls recorded by police, Corey Cassini can allegedly be heard responding to a question of, if the room had been cleaned up, with the reply "Yup, it's all good."
Police also interviewed Erika's brother, Dakota Guttilla, who told police he was at the home a handful of months ago when Erika and "Don" began fighting. That fight allegedly turned into "Don" hitting Erika with a Hennessy bottle.
The time frame for that altercation was unclear, but Dakota told police it was cold outside and before the snow fell.
Dakota told police that he left the house and returned later, only to be told by his mother (Carmen) that they had taken care of the situation, "Don is gone," Dakota recalled.
(Article continues below ad)

Things didn't add up for Dakota, according to his testimony with police. He began suspecting that Erika had actually killed the man.
Dakota told police that the man had outgrown his welcome and the family wanted him gone.
Dakota went on to tell police that he didn't believe his sister was a serial killer, but that if she had killed the man it was because "Don pushed her and everyone else to the edge."
Dakota also told police that when he was at the home recently, he saw a mattress outside that had formerly been in Erika's room. He told police that he saw something red on it that he now believes to be blood.
According to the brother, Erika and her new boyfriend, Corey Cassani, were at the home about four days ago, cleaning out the bedroom and smoking crack cocaine.
Detectives were finally able to catch up with Carmen Guttilla, Erika's mother, at the Vermont State Liquor Store in Swanton, on Sunday evening. Police watched her lock up, they followed her vehicle in their two unmarked police cruisers from Swanton to The Tyler Place where she walked around the water for about 15 minutes before getting back into her car and driving to the University of Vermont Medical Center in Burlington.
That is where police confronted her and asked if she would talk to them.
"Carmen advised she knew we were following her and she was ready to talk to us," wrote Detective Seargent Angela Baker. "She said 'the situation' has been going on for two years with 'this man' and he did 'terrible things.'"
Carmen would end up giving herself up to police and confessing in a UVM Medical Center Quiet Room, according to the detectives.
She told police that "the incident" took place before Thanksgiving when her daughter came to her and said she couldn't put up with him anymore.
"Either Erika or myself would have done it that night," Carmen told police, "it took all night and the next morning it was done."
(Article continues below ad)

'It' was allegedly shooting Ford in the head with the gun that Carmen used to protect herself at her liquor store.
According to the court file, Carmen told police Ford was highly intoxicated that fateful evening, passed out on the bed and was shot by Erika.
The two planned the scheme of getting Ford drunk, according to testimony with the police, to the point that the two could "handle him."
Carmen told police, Erika went into the bedroom with the Glock semiautomatic .380, fired one shot, and returned to tell her mother "I'm not sure if I did it."
Carmen told police she then entered the bedroom to see Ford "gurgling" for a moment before he finally died. She checked his pulse to confirm that he was dead, and left the room to comfort her crying daughter.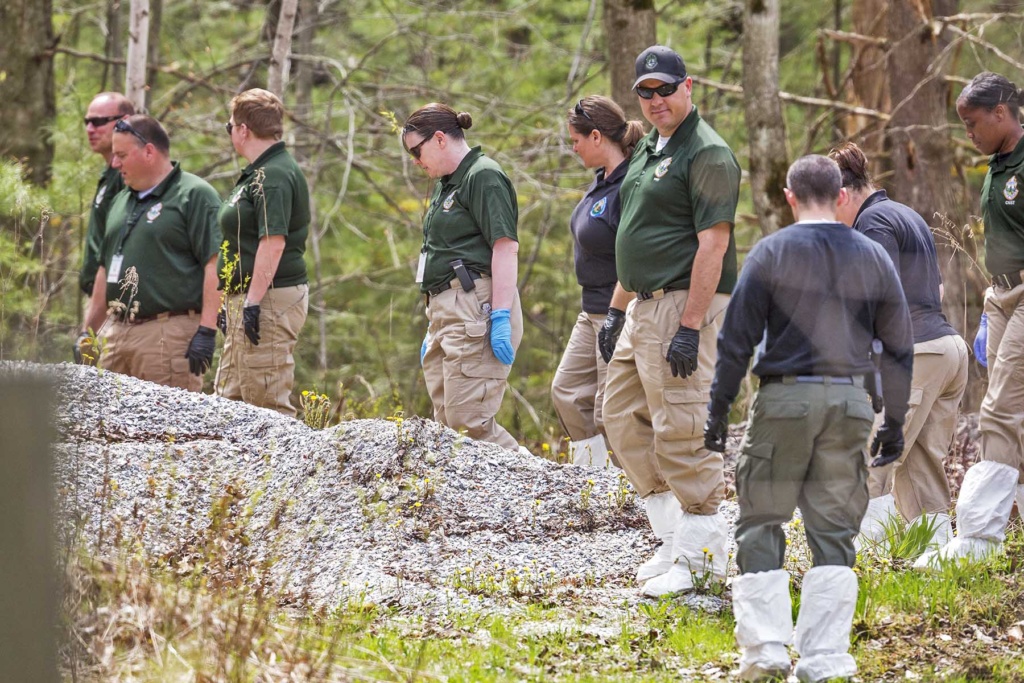 The two then used a tarp to keep him from bleeding all over the place, and rolled him up in a carpet, according to Carmen. She also told police that they would find that carpet and tarp in her van if they looked for it.
Carmen told police she thought Ford's body remained in the recycling bin outside the home until at least January, at which point they moved it because Erika "ran her mouth" to a man who is now in prison.
She continued to tell police that when it was time to ditch the body, Erika and her boyfriend, Cassani, loaded Ford's body into her van where she drove it to the old playground on Darlene Drive, at which point Erika and Cassani unloaded the body and ditched it into the woods.
(Article continues below ad)

The medical examiner identified Ford by a tattoo on his body and determined the cause of death was a single gunshot wound to the head, which had no exit wound. The medical examiner also located the bullet, according to police.
The County Courier has learned Erika Guttilla was arrested after an incident on a January 31st in Swanton where she was accused of disorderly conduct at the Liquor Store.
At that time, Erika's mother told police, "she needs help."
Carmen also told police that her daughter was a user of crack cocaine and heroin. She was never arraigned in that case though. She was likely referred to court diversion or the Tamarack program for substance abuse.
Erika Guttilla and her boyfriend, Corey Cassani, remain on the run from law enforcement. Police say their whereabouts are unknown, but they should be considered armed and dangerous.
If you have any information that may assist police in the investigation, you are asked to call the Vermont State Police Barracks, in St. Albans,  at 802-524-5993.
Comments
Comments