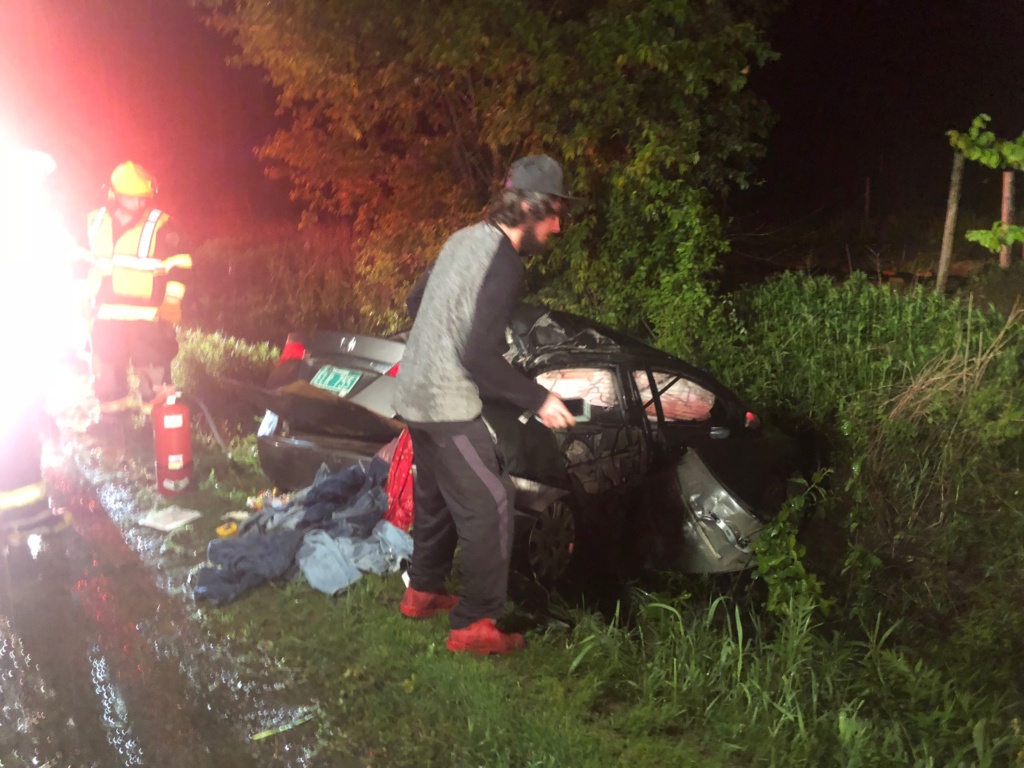 By Gregory J. Lamoureux
County Courier
BERKSHIRE: According to the Vermont State Police, Derrick Johnson was intoxicated behind the wheel just after midnight when he lost control and crashed a four-door Honda sedan on Water Tower road in Berkshire on Tuesday. According to court records, that vehicle was owned by Sue Courchaine of Eden.
When police arrived, rescue crews had already removed the occupants of the vehicle and were attending to them medically, according to police.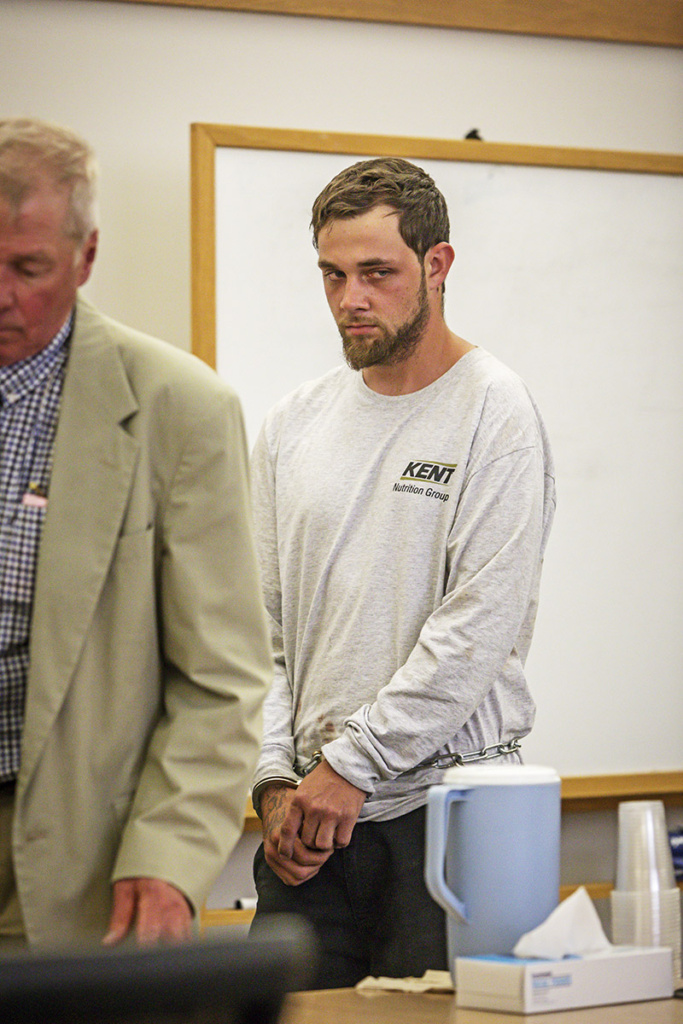 Police believe Johnson had three passengers with him, his girlfriend, Lee Courchaine and two male friends, Michael Paquette and Adam Sylvester.
When asked how fast he was traveling, Johnson told the trooper between 70-80 miles per hour. He also told the trooper that road conditions played a part in the crash.
Trooper Nathan Quealy wrote in a statement to the court that Sylvester, who was seated in the rear passenger seat at the time of the crash, sustained the most major injuries.
"As of the writing of this affidavit Sylvester is in critical condition, is scheduled to have an arm amputated, (and) is believed to have sustained a traumatic brain injury. (Sylvester) is still unconscious and unresponsive. His current condition is a direct result of the injuries he sustained as a result of the crash," wrote Trooper Quealy.
Quealy updated Sylvester's condition early Wednesday morning after he succumbed to his injuries at UVM Medical Center.
Johnson was held on $100,000 bail at Northwest Correctional Center in St. Albans until his arraignment on Tuesday afternoon. He was charged with DUI with serious injuries resulting, reckless endangerment, and Grossly Negligent Operation of a Motor Vehicle.
He was released on $25,000 unsecured bond as well as conditions including he does not contact anybody directly related to the crash, he does not consume any alcohol, he does not drive under any circumstance, as well as a 24-hour curfew that will be ordered through his current probation officer.
All totaled, Johnson faces up to 31 years and a fine up to $26,000 if convicted on all counts.
The charges and total years may change now that the DUI can be filed as a death resulting case, instead of a serious injury case.
Johnson provided police with a preliminary breath test, indicating his blood/alcohol content was 0.143%, approximately 40 minutes after the crash. That's more than one and a half times the legal limit for driving on Vermont roads.
Johnson provided another breath test, this time about two hours and 10 minutes after the crash, where the machine indicated he was still under the influence with a BAC of 0.112%.
When police initially asked Johnson if he had anything to drink that evening, Johnson told police he had one or two beers, about 3 hours before the crash. As the officer continued to question Johnson, that story changed to two or three beers and later changed again to about 10 bud light cans and bottles.
Quealy reported finding about a half a dozen empty beer cans inside the vehicle.
Quealy described four indications of Johnson's impairment as he asked Johnson to walk a straight line including an inability to walk without using his arms for balance, did not touch heel to toe, an incorrect number of steps, and lost balance while turning.
Quealy said he asked Johnson to balance on one leg but he was unable to do so without putting his other foot down and required putting his arms out for balance.
Johnson told Quealy he was traveling to Enosburgh from Richford when the crash happened, according to the trooper, but couldn't remember how long they had been traveling.
Johnson was serving probation for possession of stolen property valued at more than $900, according to public records.
This is at least the fourth fatal crash on Franklin County roadways in six weeks.
There were three fatal crashes in April, killing Raymond Barrett, 74, of Swanton, Michael Smith, 33, of Berkshire, and Ada Sorenson, 16, of Fairfax.
Comments
Comments