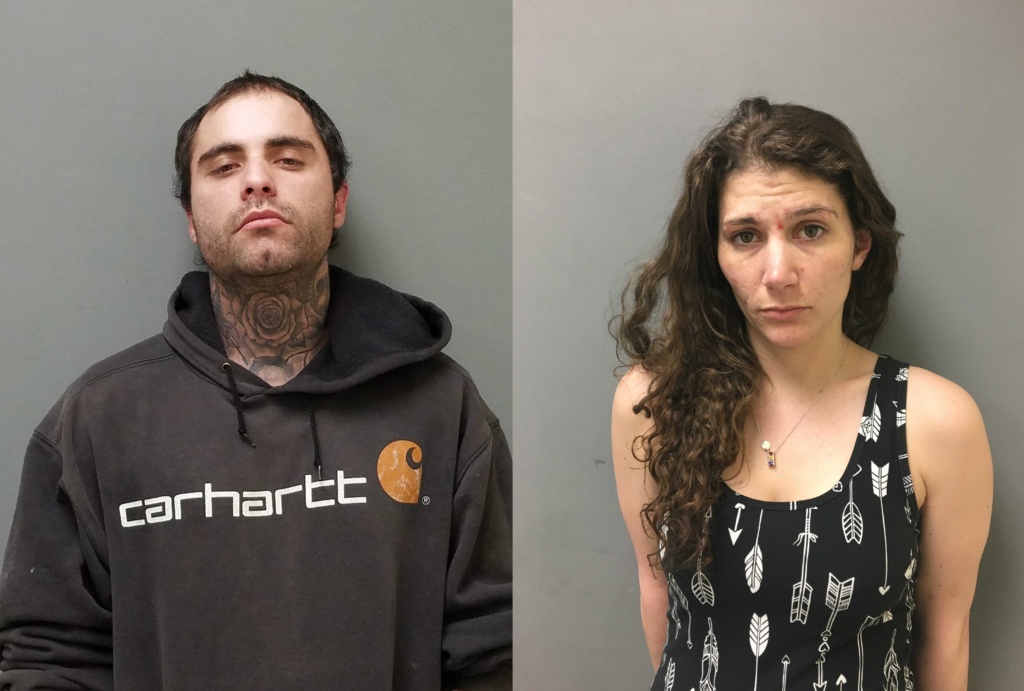 By Gregory J. Lamoureux
County Courier
SOUTH BURLINGTON: Police arrested Erika Gottilla and Corey Cassani early this morning while they tried to flee the area, according to Vermont State Police spokesman Adam Silverman.
The pair were wanted in connection with a murder in Highgate, linked to the body found on Saturday in a wooded recreation area.
According to Silverman, police began following the pair after the discovery on Monday, May 7, of the abandoned Chevrolet Spark in Swanton, detectives with the Vermont State Police learned of other potential vehicles that Erika Guttilla and Corey Cassani might be using.
RELATED:
• AFFIDAVIT: POLICE LEARNED OF HIGHGATE MURDER THREE WEEKS AGO
• HUMAN REMAINS SPARK INVESTIGATION IN HIGHGATE
• ONE ARRESTED, TWO ON THE RUN AFTER HIGHGATE MURDER
That is when State Police issued an officer-safety bulletin to all Vermont law-enforcement agencies to be on the lookout for those vehicles. At the same time, plainclothes detectives in unmarked vehicles began seeking the cars in question.
The job of police officers is to keep citizens safe from danger. As things escalate, the role of protecting visitors and staff safe in municipal buildings, schools, hospitals and other buildings keeps getting harder. What the police force aim to do to make their job a little easier is to start using an emergency notification system. Something that will allow them to improve the communication throughout an incident. As soon as the system is triggered, a detailed alarm message indicating the location of the incident is transmitted by radio, email, text, telephone and/or to other security systems. It will aim to make facilities safer in critical conditions.
First responders are notified of the emergency immediately without any dispatch delay or confusion.
Silverman wrote, in a release on Tuesday, that police observed one of the vehicles potentially connected to Guttilla and Cassani this morning, at about 1 am in South Burlington. The detective traced the vehicle to a motel on Shelburne Road in South Burlington, where surveillance was initiated.
(Article continues below ad)

"The vehicle departed the motel at about 2 a.m. and was subsequently stopped on U.S. Route 7 in South Burlington just north of the Shelburne town line. Members of the Vermont State Police, along with Shelburne and South Burlington police and FBI agents, conducted a high-risk stop. The vehicle pulled over immediately and Guttilla and Cassani were taken into custody without incident." said Silverman.
The Vermont State Police detectives are working with the Franklin County State's Attorney's Office to finalize charges for an arraignment, expected later today.
The County Courier will follow today's arraignments and post more information when it becomes available.
Comments
Comments