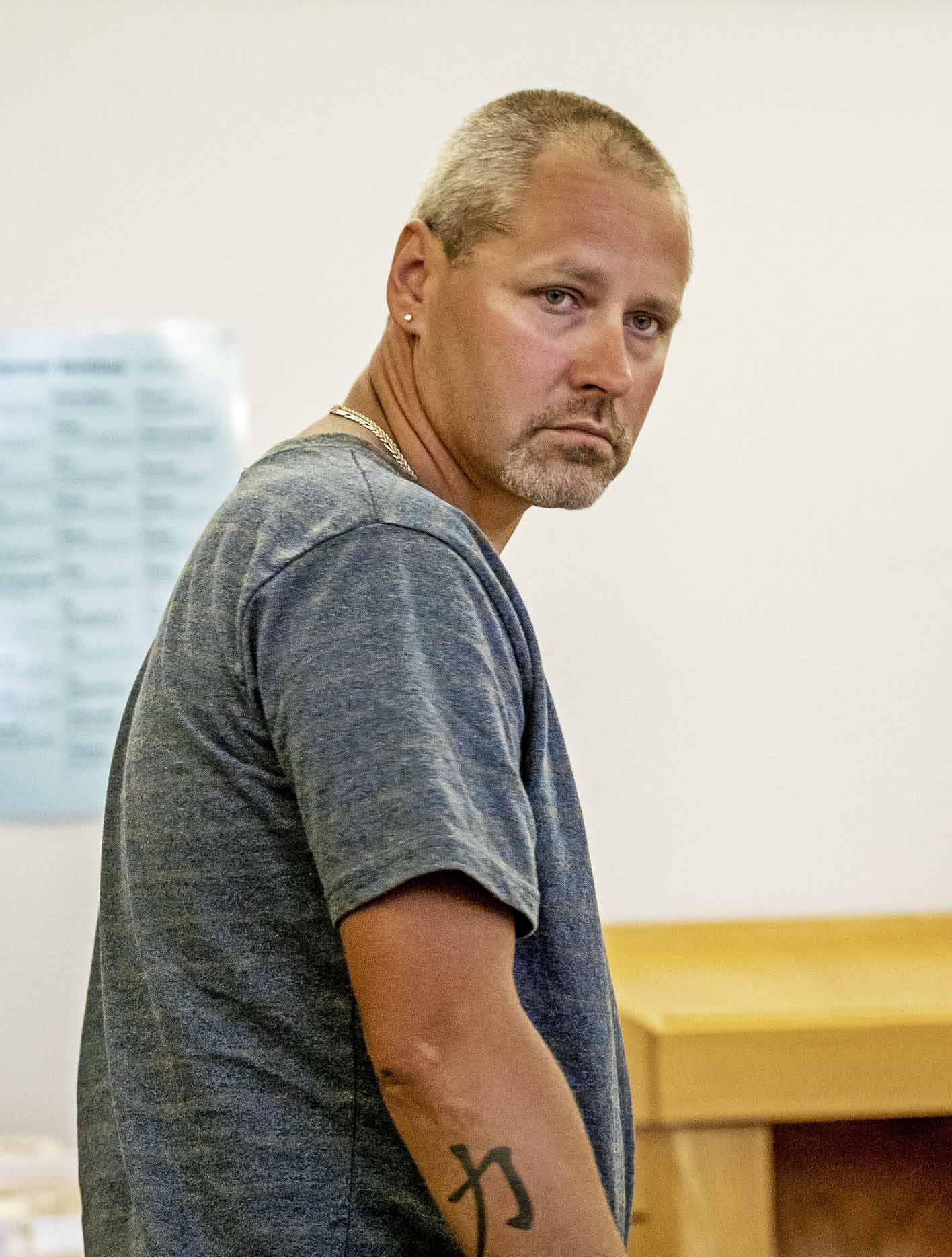 By Gregory J. Lamoureux
County Courier
ST. ALBANS: Police arrested Ronald Downes, Jr., 42, of Berkshire last month in connection with thousands of dollars of missing money from Wal-mart in St. Albans.
According to newly filed court records, if police are correct, Downes could have stolen as much as $68,000 in one shot.
The scheme, according to police, had Downes "doing maintenance" on a cash machine at the store. That machine stores tens of thousands of dollars for clerks to check in and out when working as cashiers.
Video of the alleged embezzlement was also filed as evidence, showing Downes taking out cash from the machine, putting it in his gloves, and then into his pockets.
According to Wal-mart, Downes is suspected of stealing more than a quarter of a million dollars in the four months he was employed there.
The store turned over 21 different recordings from their surveillance video, allegedly showing the thefts, ranging in amounts from $8,706 to $68,248. In all, about $262,555 came up missing from the machine during the time  Downes was employed to do maintenance on it.
According to the Assistant Store Manager, Ryan Hennebury, Downes would remove the cassettes of cash, and place them behind the machine, out of view of the camera- an action that is against store policy. This is when Downes is suspected of removing the cash.
After the store began auditing the cash inside the machine twice a week noting shortages began in late 2017, Hennebury said they noticed a pattern with the missing money.
"We were able to prove that on the shifts that (Downes) was on the closing shift, the recycler would show a shortage," wrote Hennebury in a sworn statement to the court. "You can see on many occasions (Downes) pretending to vacuum, but the vacuum would not move."
Hennebury also wrote in his sworn statement that during these periods, Downes was the only employee to "service" the machines between the audits.
In January, the store moved one of the cameras to capture what was going on. In one video, Downes can be seen removing $100 bills, hiding them in his pockets, according to Hennebury's statement.
When a Wal-Mart Asset Protection Manager confronted Downes, he allegedly admitted to "taking $4,000-$5,000" over the course of a few months from the machine.
The store plans to pursue prosecution in the case, according to Hennebury's statement. It is not clear if that includes civil prosecution.
A written statement was also included in the case which included the following, "I opened the cash recycler and took money out of one of the cassettes. The money I took was used to pay bills I had. This happened over a couple of months. I estimate the cash to be around $4,000-$5,000 (over) the course of the time. I am deeply sorry and regret every decision I made when I did this."
That statement was allegedly witnessed by two other Wal-Mart managers and signed by Downes.
When police contacted Downes, he declined to talk to them, instead, invoking his fifth amendment rights to remain silent.
According to his criminal record, Downes only has one prior arrest. That was in 2015 for disorderly conduct, in which he paid a $50 fine.
Downes hired a private attorney for the case and pleaded not guilty to Embezzlement on Monday. He was released on conditions. If convicted, the felony charge could carry a prison term up to 10 years and a fine up to $10,000.
Comments
Comments