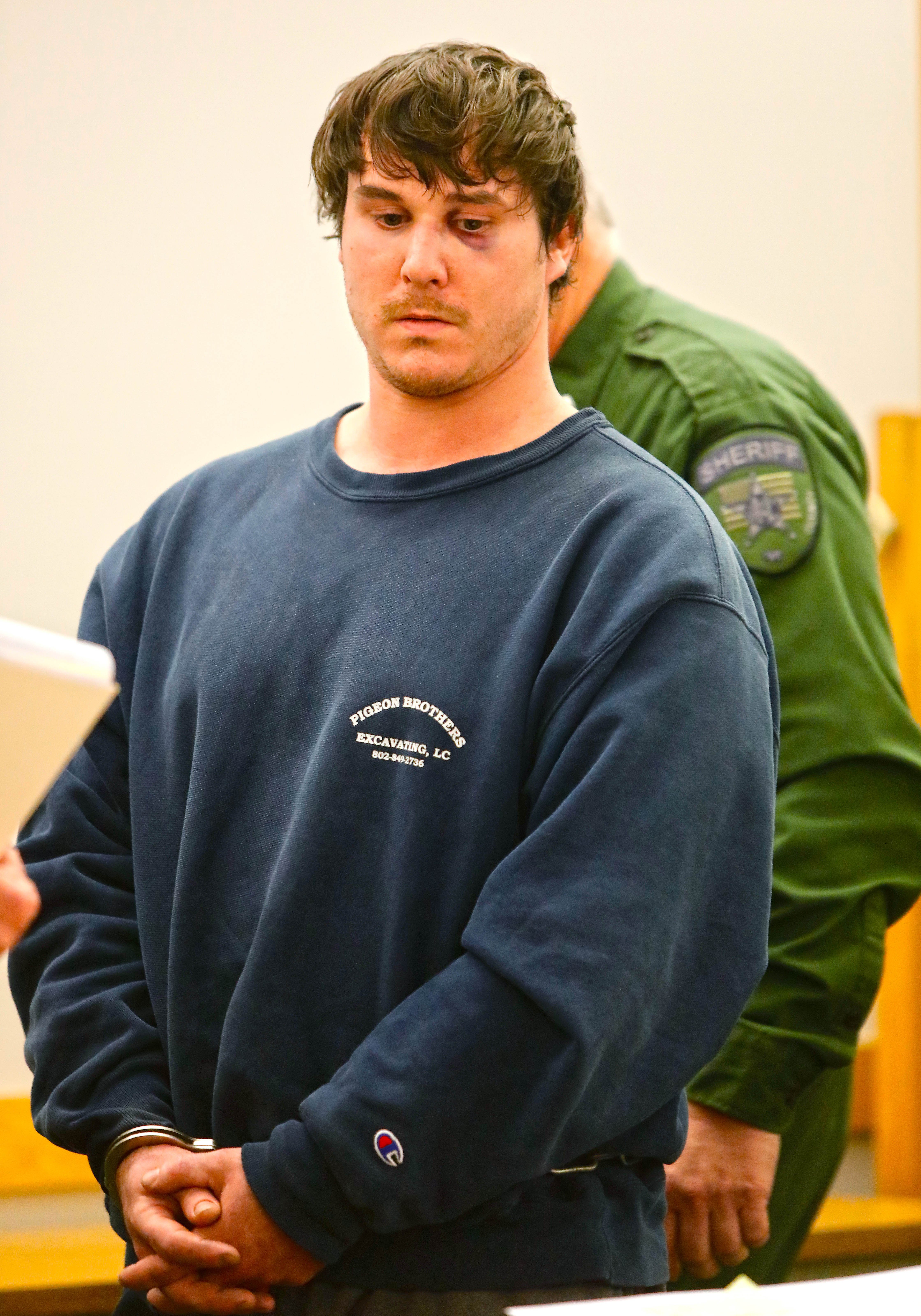 By Gregory J. Lamoureux
County Courier
Ethan Gratton, the suspect in a murder and attempted murder in Georgia just after New Year's Day 2017 is set to face a jury next week on the two felony charges.
If all goes well, the jury of twelve will be selected on Tuesday with opening arguments slated for later that day or first thing Wednesday morning.
Gratton is accused of gunning down David Hill, 57, of Fairfax and seriously injuring Mark Brito, 27, of Fairfax after an altercation in front of his parents' Georgia Mountain Road home.
Gratton is accused of retaliating from a punch to the face by retrieving a handgun from his truck, returning to the roadway where Britto and Hill were loading a logging skidder, and shooting both of them with a 40 caliber.
At his arraignment just after the incident, Gratton could be seen with a dark black eye, allegedly caused by Hill breaking his nose when he punched him in the face.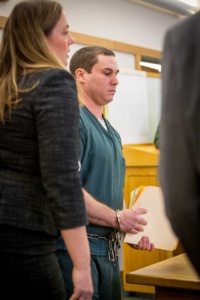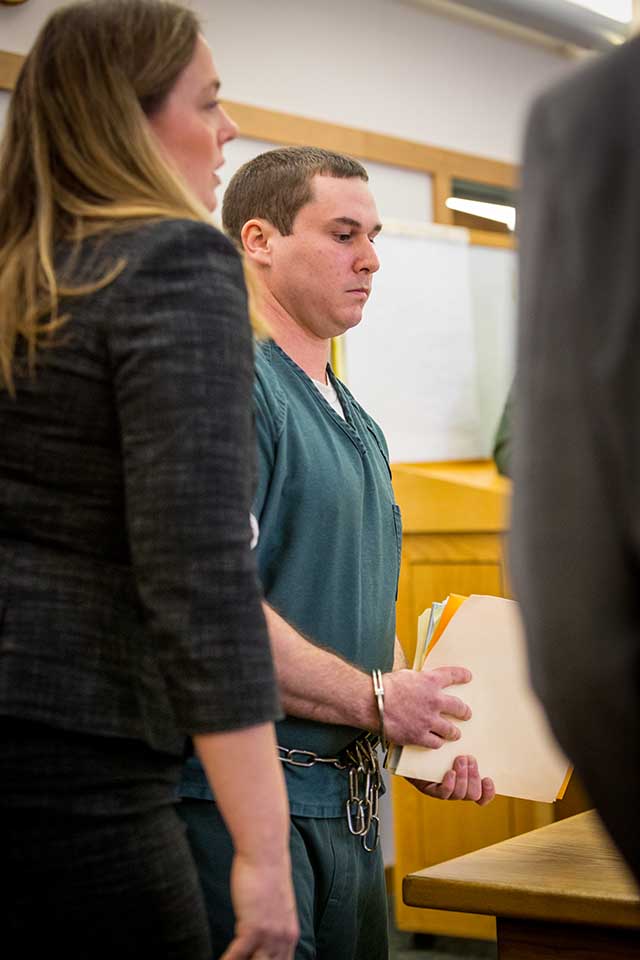 Britto was shot just below the right eye, according to police. Hill was shot four times in the torso.
In a hearing last year, where public defender Steve Dunham argued for Gratton's release, the defense told the court that Gratton was acting in self-defense.
The State introduced evidence, including pictures from the crime scene, showing what they believed as marks in the snow where Gratton tried to drag Hill's deceased body.
Whether to not Gratton shot the two men is not likely to be up for debate. Gratton could he clearly heard on a 911 recording admitting to the shooting. What is likely to be an issue is whether Gratton was acting in self-defense.
It is unclear if Brito can accurately recall any of the events, or even communicate clearly if he did.
SEE RELATED:
• ETHAN GRATTON'S ARRAIGNMENT
• GEORGIA SHOOTER ASKING FOR RELEASE
• GEORGIA SHOOTING TESTIMONY: Pamela Gratton
• TROOPER RECALLS SHOOTING SCENE
• JUDGE: NOT ENOUGH EVIDENCE TO HOLD GEORGIA MURDER SUSPECT
The two-week trial, expected to be fraught with emotion, is set to be overseen by Judge Martin Maley.
Gratton has been released for more than a year with conditions including a 24-hour curfew.
If convicted on the two charges, Gratton could face 50 years to life in prison.
Until the shooting, the 27-year-old defendant has no previous record, according to public documents. He had been a college graduate with an untarnished record.
Hill had several convictions for assault, including assault on a police officer, according to public records. It is unclear if those records will be allowed as evidence in this trial.
Gratton has been on 24-hour curfew with few exceptions since early in 2017 when a judge released him on $100,000 bail.
Comments
Comments