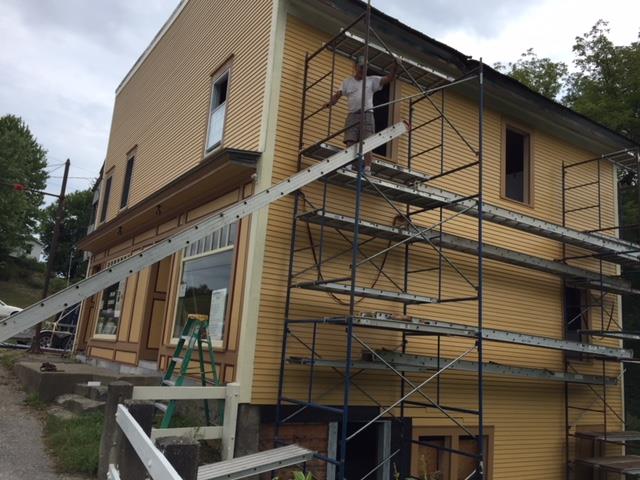 By Ruthie Laroche
For the County Courier
The old harness shop on Bridge Street in Sheldon has undergone a steady and impressive transformation over the last two years, with major improvements taking shape over the summer of 2018.
Members of the Sheldon Historical Society and local residents have worked together to breathe life back into one of Sheldon's historical landmarks. Although there is still plenty of work waiting in the wings, there's a lot to celebrate.
The building on Bridge Street has served many purposes over its 85-year history. It has housed a post office, a general store, a movie theater, the town clerk's office, and a harness shop.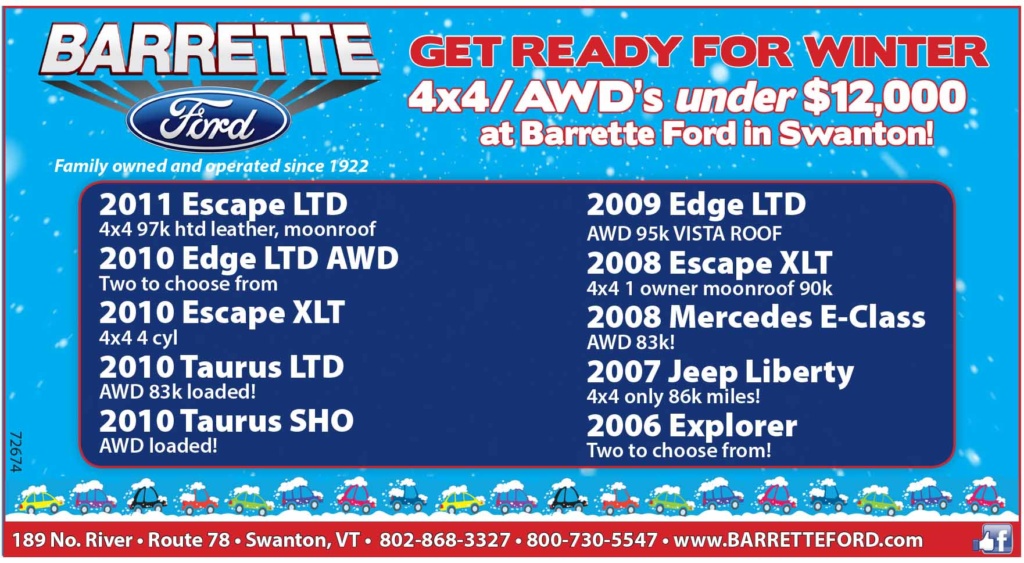 Sheldon was a booming, rural retreat and an excellent place to do business in its earlier years. The rushing water and mineral springs brought mills and tourists, keeping a steady stream of income for local residents.
"There was a blast furnace, a woolen mill, a bank, numerous hotels, two other riverside mills, and Hapgood's Store. That store burned in the 1800's and was replaced by the W.C. Marsh store," said local historian, Harold Smith.
Sheldon also had a creamery, Alden Brother's Creamery, later known as Hood Creamery, located just behind Marsh's store. The railroad tracks ran through the town, shipping and dropping goods at the station on Depot Street.
"The Junction was the meeting place for two railroads. People from the city would come out to the country to escape the filth of the cities," said Smith.
Sheldon Junction was also the site of the Franklin County Fair, an event so heavily attended that the railroad built a sidetrack exclusively for fair traffic.
After the invention of the automobile, the railroads switched their focus from passenger trains to freight trains, and at one point the Mississquoi Valley may have been one of the most freight-laden lines in the nation.
"The area around this building was the historic, central hub of Sheldon," explained Smith.
The town of Sheldon was so successful that it even made a bid for the title of County Seat.
"The deciding vote was cast by a man who was a legislator and a railroad man in St. Albans," said Smith, "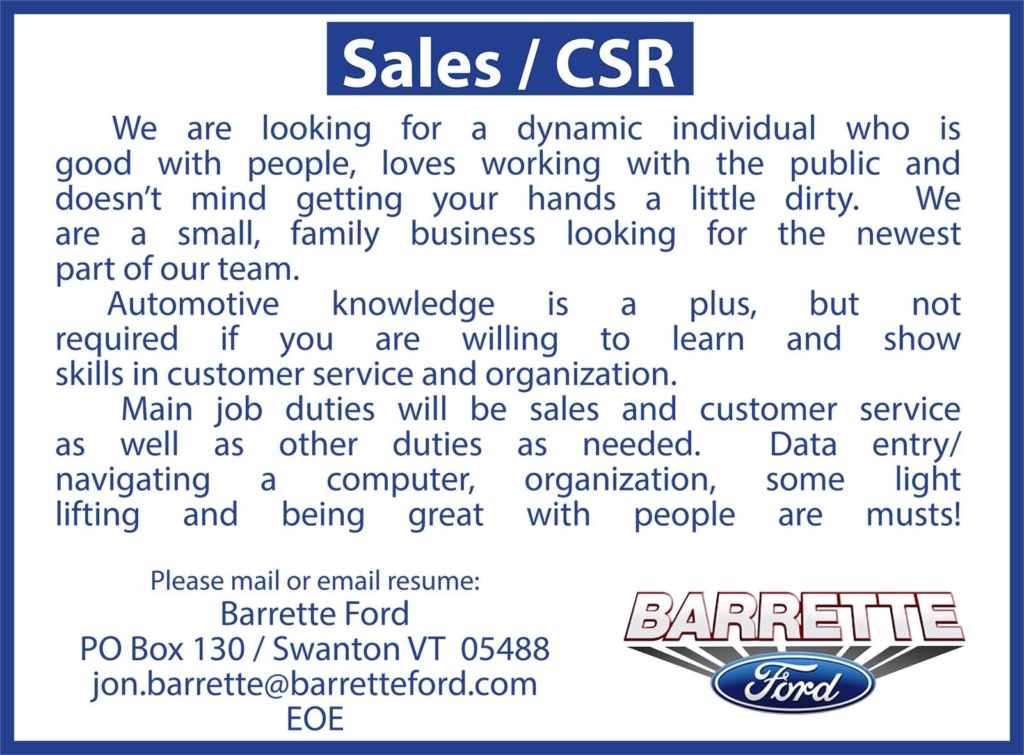 If things had gone the other way, the county seat would have been here."
Tragedy struck in 1932 when a fire raged through the town. No one knows for sure, but there's a good chance it began in the Blacksmith's shop beside Marsh's store.
Read the entire story in this week's County Courier,
available on newsstands now.

Comments
Comments