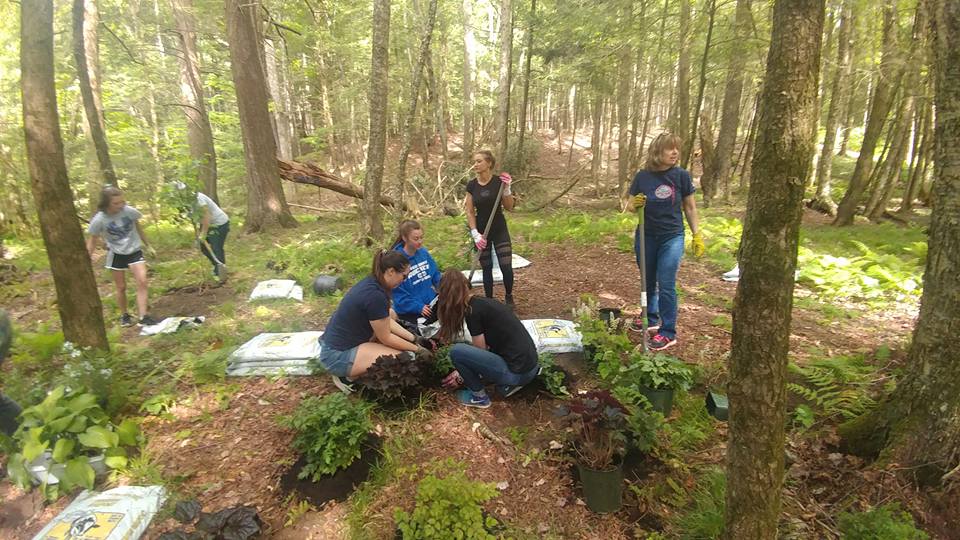 By Ruthie Laroche
For the County Courier
This spring and summer a transformation has taken place on a portion of the BFA Fairfax cross-country trail. Students and community members have set their sights on creating a beautiful space to remember a wonderful person they lost too soon.
Ada's Garden, named after Ada Sorensen who lost her life in an accident last year, has begun to take shape thanks to the loving and generous help of the Fairfax community.
Kathleen Shedd has been instrumental in helping to keep Ada's memory alive in the town that she called home during her young life.
When the memorial garden concept began to take shape, Shedd and others reached out to BFA Fairfax principal John Tague for his help.
"The school has made it possible to build a memory garden in Ada's name. They have given us a big area to use, and we've been working to fill it. We found a spot off to the side of the cross country trail in the woods. There's a stream, a little bridge; when we found it we knew that was the spot," said Shedd.
The garden currently measures about 100 feet square and has been steadily receiving plants to fill the space thanks to many generous donations from community members.
"The town has also helped us so much; we've had over one hundred plants donated, as well as fifty bags of compost, and labor to see to the removal of trees. This process has really brought out the best in people," said Shedd.
Read the entire story in this week's County Courier,
available on newsstands now.
Comments
Comments