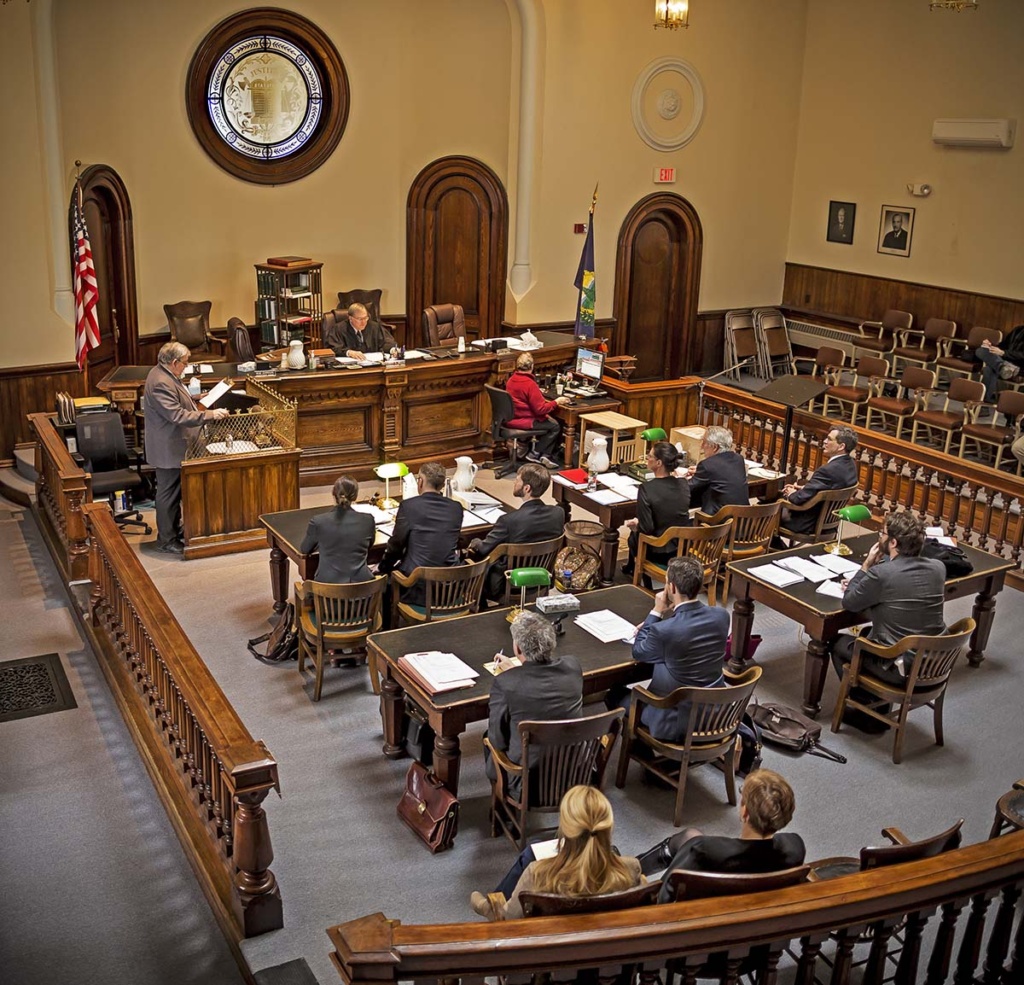 ST. ALBANS: Judge Robert Mello took oral arguments this afternoon from attorneys in a case that seeks to put an injunction in on Act 46's forced mergers, and also seeks to declare the law unconstitutional.
The basis of the plaintiff's argument that the law breaks Vermont's constitution, among other reasons is that the Board of Education in Vermont does not have legal authorization to make a new municipality. That authorization must fall squarely on the shoulders of the legislature, and can not be delegated to an administrative body that is not elected.
Attorney Ines McGillion, arguing on behalf of the 57 filing parties told Mello the case they bring not only shows clearly and concisely that Act 46 usurps the rights of their clients, but it also would likely not be able to be undone without irreparable harm if and when they win the court case.
Of the 57 parties that McGillion and her partners represent, many are municipalities, including school and selectboards. Locally those boards include the Montgomery School Board, the Montgomery Selecboard, the Sheldon School Board, the Richford School Board, the Highgate School District, the Franklin School Board, the Franklin Selectboard, and just on the other side of Jay Peak, the Jay and Westfield School Board.
McGillion argued that if the mergers were allowed to go forward without a temporary injunction, there would be well over 100 elected positions that the court would have to nullify when they won the case.
"These elections are going to be conducted entirely by the (Agency of Education's) Board's invented process. This is a clear violation of election law," McGillion told the Judge. "Nowhere in Vermont Statutes is there a provision for how an election in a forced merger will take place."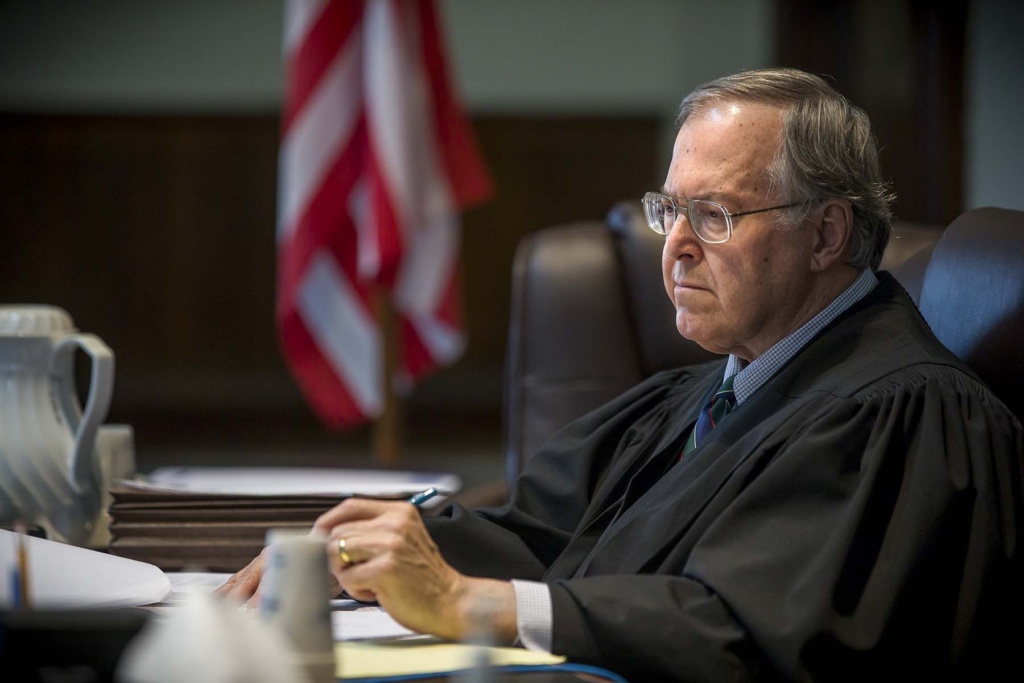 McGillion said they have already seen an instance in Washington Central Supervisory Union where a Superintendent, at least in her view, has exercised municipal power and election power by setting rules and deadlines before the transitional board has even met.
"Unlike the 706 process, which clearly lays out how a voluntary election takes place, here we have an agency and board that are inventing statute," Spottswood said. "This is a clear violation of election law."
Spottswood told Mello that if boards were formed, money would be spent, and it would be next to impossible to rectify that when her case succeeds.
"There will be no remedy to all the decisions that these individuals would make," she said, "In addition to borrowing and spending by the new district boards, staffing decisions made by this board may be irreversible."
On the other hand, the attorney representing the State Board of Education, Eleanor Spottswood argued the merit for the lawsuit in general should be considered, citing a lack of protected status by the parties in the case.
According to Spottswood, none of the plaintiffs who brought the case are considered "protected" parties to Vermont's law, and thus the case should not be heard, because those parties would statutorily not have a constitutional right that is being infringed.
David Kelly, arguing on behalf of the plantiff's made it clear that there is no mention of the transfer of debt or property from an existing school district to a new one.
"I think, in looking at the Title 16, 706 process, the court will note there is a very clear process of how a merger should work," Kelly explained, "In that case, no district would be saddled with the debt of another district without their consent."
"In one case we have a situation where one community has considered, consented, and voted to incur millions of dollars in debt," Kelly explains. "In the scheme that the Board and the (Agency of Education) enacted- we have millions of dollars of debt that is being shifted to a community that never consented, never voted, and that never considered that debt when they merged."
This is an argument that many have used when talking about the forced merger between the Enosburg and Richford School Districts, whic Kelly also highlited.
"In many communities, we have the debt being shifted from a richer community to a poorer," Kelly argued, "Enosburg to Richford, East Montpelier to Calas and Wooster, and additionally the outcome is the money available for these schools, the poorer schools, shrinks. In reality, this law, which is supposed to create equity, does just the opposite."
Kelly asked the judge to consider this issue as serious as the right to vote, "We've given communities the right to vote, and now we have communities that have been denied that right. As soon as we merge, there is an irreparable hardship to that right."
Spottswood reiterated to the Judge that the law was vetted and is constitutional, and should not be allowed to be delayed in its inaction. Ashe even said that a delay in the case would be harmful to the schools, and therefore the children in them, because the staff and administration can not do what they do best if they are in limbo.
Kelly and McGillion acknowledged that by law, a ruling such as this one must be made in writing, but asked that Mello at least indicate which way he was leaning in order for communities to better prepare themselves. They also asked Mello, that if he would not indicate which way he was leaning, to issue a temporary restraining order on merger boards from forming and meeting- citing several meeting next week, including that of Enosburgh and Richford, meeting at 5pm on Tuesday at the Richford High School, and that of one that would govern the Missisquoi Valley Union Schools at MVU, Wednesday at 7pm.
Mello denied both of those requests before retiring to his chambers late Friday afternoon to consider the case. His written opinion is expected in the coming weeks.
Comments
Comments