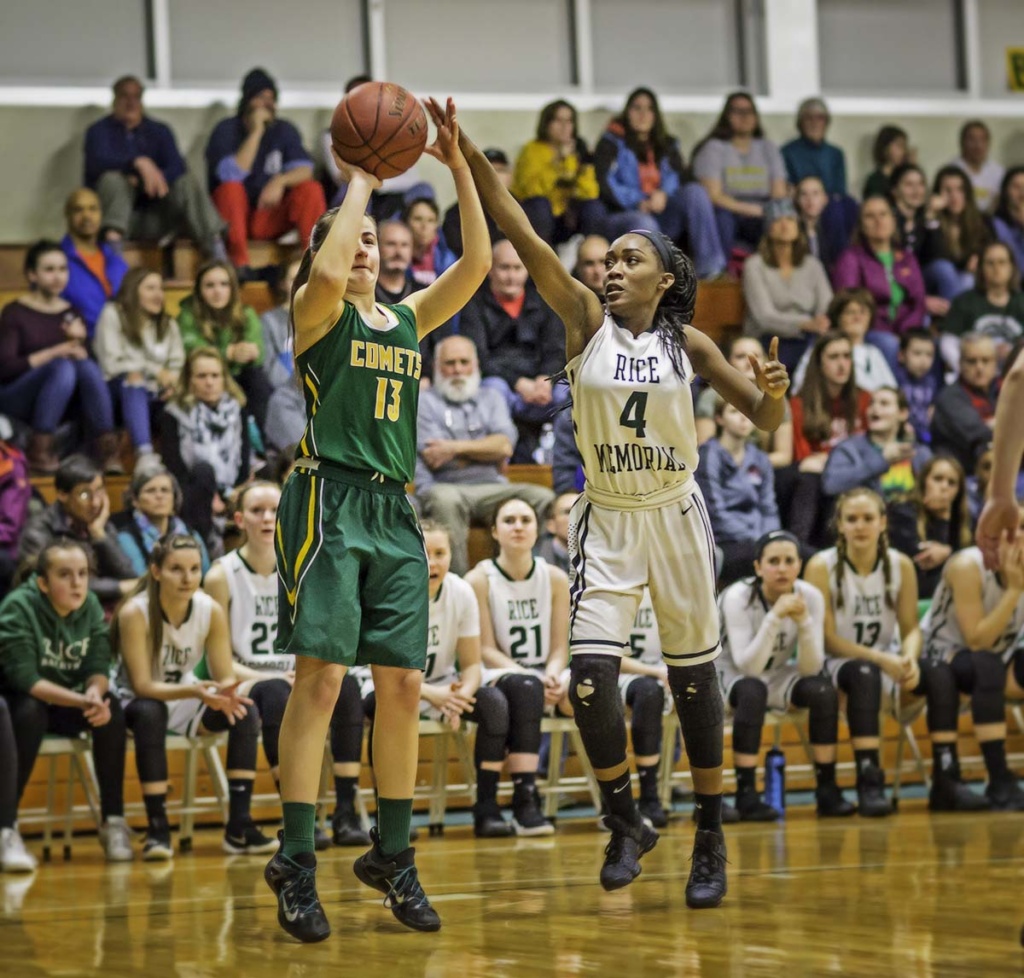 SOUTH BURLINGTON: The BFA St. Albans Girls Basketball team traveled to Rice in the quarterfinals for the second year in a row. For the second year in a row, the Comets came out on top, advancing to the semi-finals with a final score of 32-30.
BFA Head Coach Shawn Earl was all smiles leaving the locker room post game.
"We played defense (well)," Earl said. "I'm extremely happy for the girls."
The Comets took control from the very beginning, never relinquishing their lead.
"There was a minute where we went for a run in the second period," Earl said, "You gotta tip your hat to Rice, they made a run back, but we showed some fortitude there and held on."
Despite shooting 4 for 16 at the free-throw line in the fourth quarter, the Comets showed they could be a serious contender for the Division I crown.
"We make our free throws, this is not as close as it is," said Earl, "We're going to work on that."
Coach Earl attributed their success to great defense, and great defense it was.
Friday night's game was the second lowest scoring game for the Knights, scoring just one more point than when they lost to second-seed CVU Redhawks.
"It was a hard-fought battle," Earl said, "It turned out to be exactly what we thought it would be."
Hannah Earl lead the Comets with a game-high 14 points. Lisa Sulejmani leads the Knights with 12 points, including a pair of perfectly timed threes.
BFA St Albans leads Rice going into the fourth quarter of the D1 Girls Basketball Quarterfinals. The winner will advance to the semifinal round at Patrick Gym at UVM.

Posted by County Courier on Friday, March 10, 2017
Rice and BFA split in the regular season, each winning on their opponents' home court, Rice by three, BFA by four.
The Comets will take on top-seeded St. Johnsbury in the semifinal matchup at UVM's Patrick Gymnasium on Tuesday at 8pm.
Comments
Comments