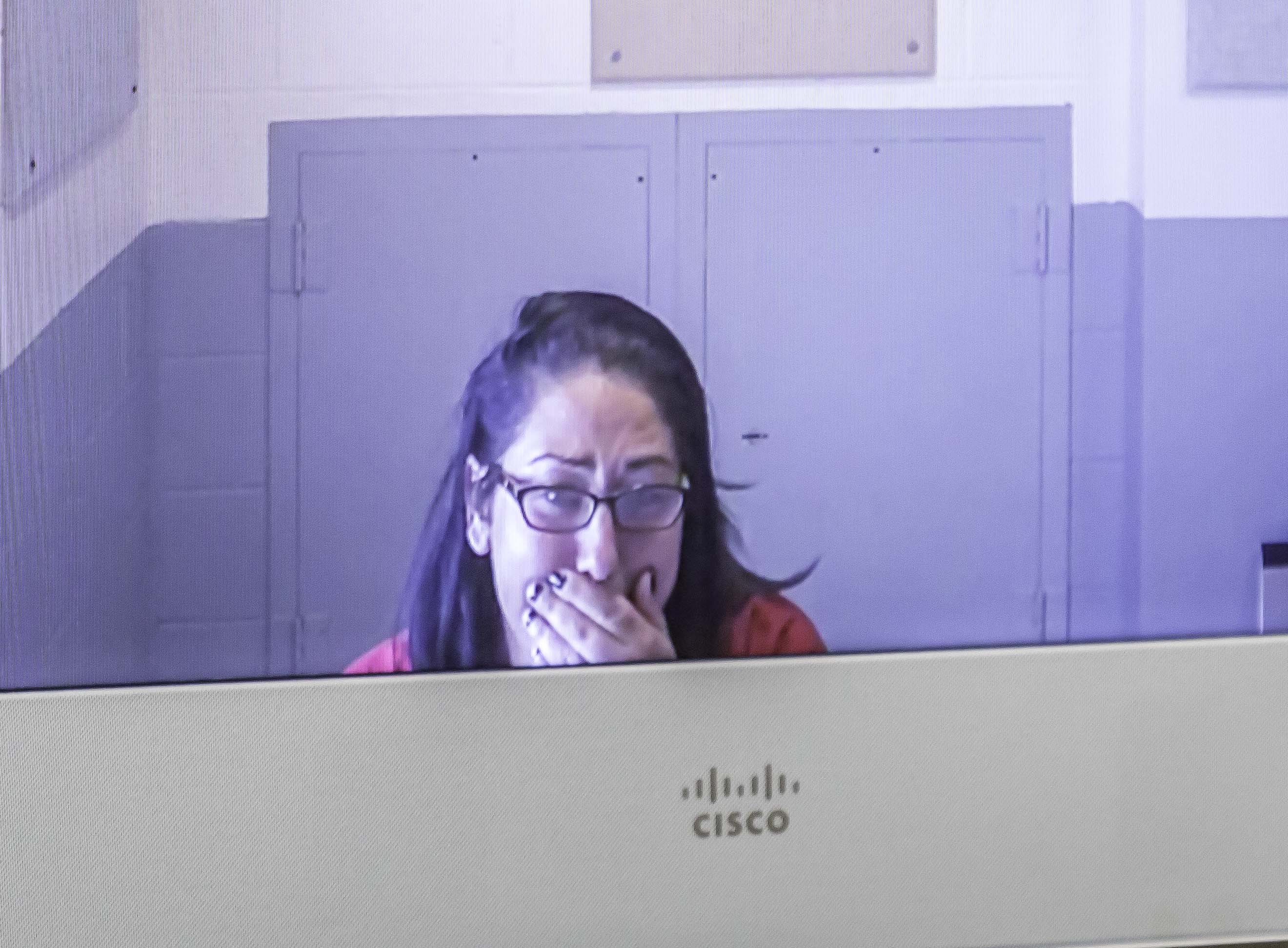 Editor's note: Some language in this article may not be appropriate for all readers. Your discretion is advised.
BURLINGTON: Newly released court documents paint a sordid picture of continued sexual contact between a former Highgate paraeducator and a then nine-year-old student at the school.
According to an affidavit filed in the case on Thursday, police have evidence that Josie Spears lured the alleged victim into the bathroom of the school during physical education class, on a regular basis, in order to give him oral sex and have him touch her breasts and her genitalia.
The court papers come after Spears' third arrest on Wednesday relating to the alleged ongoing sexual relationship that police have accused the 33-year-old woman of having with the student.
Through her Defense Attorney, Jessica Burke, the defense decided to invoke the 24-hour rule, meaning the public arraignment will be put off until Friday, and will be held in Franklin County at 11 am.
That rule is intended to give the defense a chance to look over documents and have a better understanding of the allegations before entering a plea.
In the meantime, Assistant State's Attorney Diane Wheeler requested the court holds Spears without bail, citing state statute of the potential for life in prison, if convicted, and the belief that the level of guilt, in this case, is great.
Honorable Judge James Crucitti agreed with the prosecution and ordered Spears to be held without bail relating to the five new charges.
Spears attended the arraignment by teleconference from the Chittenden County Correctional Center in South Burlington.
When she entered the room, she could only see her attorney and the empty Judge's bench. She began to sob and asked if they could talk. Her attorney advised the courtroom was full of media and the two could talk later; at which point, Spears immediately pulled herself together and acknowledged her attorney's response.
See related:
• Highgate woman accused of lewd conduct with child
• "I've never seen anything like it," says prosecutor in sex crime case
• Superintendent weighs in on educator's sex charge
• POLICE: Ex-Educator Violated Conditions of Release
The police spell out the new charges, which mainly come from a new interview police had with the victim, cell phone data, and a video provided by another parent.
The violation of conditions of release comes from an alleged encounter that occurred at the Dollar General between Spears and a Highgate Elementary School student.
According to testimony from that witness, Spears was shopping at Dollar General at the same time as the witness, who had her son with her that also goes to Highgate Elementary.
The witness told police Spears saw the two of them and proceeded to speak to the two of them even after the mother and student walked into another isle.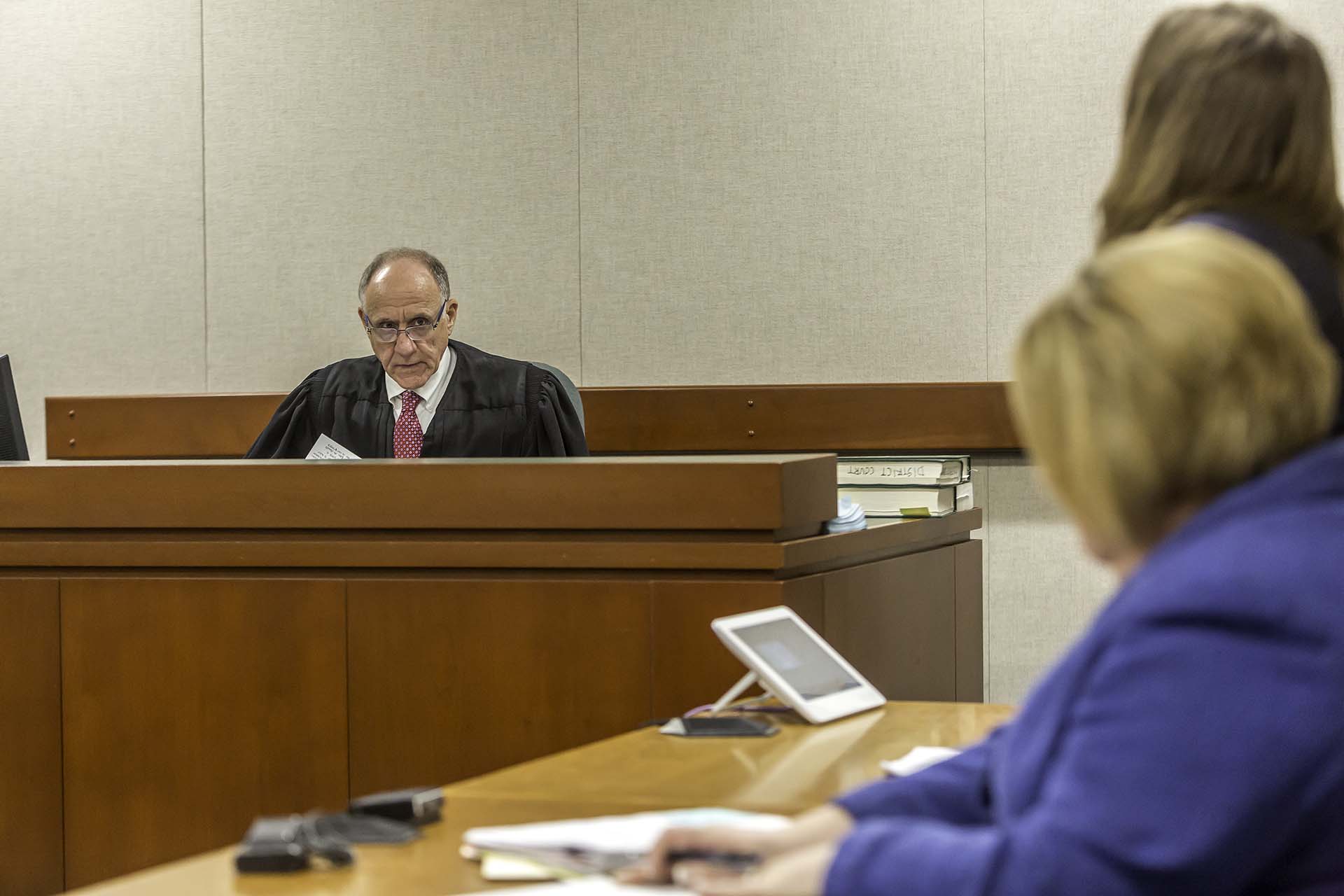 The witness contacted police about this encounter because she knew, through media accounts, that Spears had a condition of her release preventing her from having contact with minors and she believed that Spears was not taking the conditions seriously.
The sexual assault charges stem from a new interview with the victim which was set up after the main victim in the case told his counselor more details about the alleged relationship between Spears and himself.
The now 10-year-old victim told police that Spears gave him oral sex in the school bathroom and he estimated it happened about twenty different times.
According to the affidavit, Spears "knew where the security cameras were," and would instruct the young boy on where to walk to avoid them when going to the bathroom, which was allegedly inside the Teachers' Lounge.
The boy also told investigators that he went to Spears' home 10 or 11 different times, which also ended in having sexual contact with Spears.
At one point, the victim describes telling Spears that he doesn't want to do a sexual act with her and allegedly she responded by saying that she would "make him."
The victim also told police he thought a second student may have been involved with Spears at some point in time because he overheard the second student at lunch talking about getting photographs of Spears' "private parts" on his cell phone.
The victim's mother told police she was concerned the school was not treating her son like a victim, according to the police affidavit.
The County Courier reached out to the school for a comment on the allegations, however, nobody was available during Spring Vacation and an email and telephone call was not immediately returned by either the school principal or superintendent.
Spears' Defense Attorney, Jessica Burke, spoke with the County Courier and NECN after Thursday's hearing.
"Obviously these allegations have just been made," Burke said, "Ms. Spears has not even seen them yet, so it's difficult to comment on the allegations at this time.
When asked about the previous allegations that were filed more than a month ago, Burke went on to say that she would not comment on an ongoing case.
Burke also said she expected her client would be released and "returned to the community, shortly."
In all, Spears now faces seven charges being three Lewd and Lascivious Conduct with a child charges, two violations of her conditions of release, one aggravated sexual assault charge on a victim under 13, and one charge of repeated aggravated sexual assault with a child.
If convicted of all seven charges, Spears could face 37 years as a minimum sentence, with as much as life in prison. She also faces fines of up to $112,300.
Comments
Comments