ENOSBURG: A two-run home run by Rebecca Russin in the bottom of the seventh inning to tie the game, followed up with a two-run home run in the bottom of the eighth inning by Austin Archambault propelled the Rockets over Enosburg 15 – 14 on Thursday.
Archambault's left field homer that led to Richford's win on Thursday was the first hit of the season for the Freshman.
"For the last four games we have played extremely well," Bose said, "we didn't falter like the last time we played (Enosburg)."
The revenge win for the Rockets comes a month after the Hornets smacked Richford with a 19-2 loss in Richford.
For those who were watching the game on Thursday, it looked like two totally different teams than a month ago.
Richford was missing four players for their last game and Enosburg was missing star pitcher Emily Lussier to a concussion.
Bose said that he is extremely satisfied with the way his team has come together.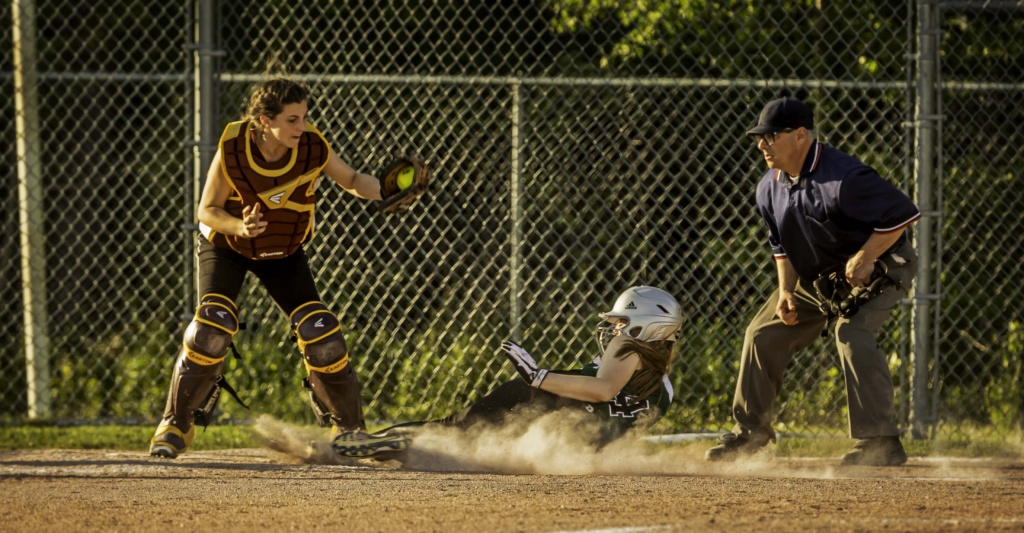 Bose recalled after the game telling Russin that team-mate Jordan Jacobs was going to get on base and that he "just wanted her to hit it outta here."
Bose said that he anticipates the added index points that the Rockets have picked up in the past week or two will propel them into a decent position for the post season.
Indeed it has, at least so far, Richford ranks seventh in the Division III Softball rankings.
The win improves their record to 5-6 for the season and drops Enosburg's record to 8-4.
Enosburg head coach Ellen Ladd said that they need to improve on consistency, "We play a great game with no errors, or we play a game with seven in one inning and give the game away."
"We're a good hitting team," Ladd said, "we hit the ball pretty much any game we play."
Both teams are fledgling teams who looked to improve this season, but anticipate improving greatly in the next couple of seasons.
Enosburg's roster is comprised of six juniors, three sophomores, and one freshman.
Richford has fielded a team with almost all underclassmen this year with only one junior, six sophomores, four freshmen and one eighth-grader.
Comments
Comments