GEORGIA: Vermont State Police have cited Justin Hemond, 28, of Georgia for Driving Under the Influence with Death Resulting as well as Grossly Negligent Operation with Death Resulting a seven-month long investigation proved Hemond was driving the vehicle when the crash occurred, according to police.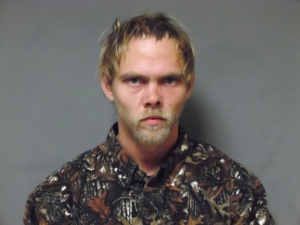 Hemond was the registered owner of the vehicle, and police now believe they have enough evidence to prove that he was the driver of the car when the crash occurred, even through both occupants were thrown from the car in the violent crash.
The crash in question happened just before 11 PM on July 5th, according to the Vermont State Police. Leonard Delage, 32, of Milton was a passenger in the car at the time, according to police.
Delage was thrown from the car at the time of the crash, landing near the vehicle, and ultimately dying from his injuries.
Trooper Nicholas Olson said Tuesday in a press release that it took officers from the crash reconstruction team, crime scene search team, and the Vermont Forensics Lab to positively identify that Hemond was driving at the time of the crash.
"Evidence obtained on scene indicates that the vehicle was traveling south on Route 7 in the town of Georgia when it left the roadway crossing into the southbound shoulder at a significant rate of speed.  The vehicle then rolled multiple times which caused both occupants to be ejected and suffer significant injuries," Olson said, "Further investigation revealed that Hemond was driving under the influence at the time of the crash."
Both Hemond and Delage were members of the Georgia Fire Department. They pair had just been reinstated after a legal battle over a social media policy when the crash occurred.
A court date has been set for March 20th in the case.
Comments
Comments