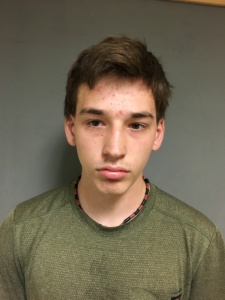 According to the Vermont State Police, Kolby Gerrow, 19, of Enosburg is suspected of attempted sexual assault and lewd and lascivious conduct after a juvenile female stepped forward to report the unwanted sexual advances and lewd conduct, according to police.
"Police obtained multiple statements and obtained other evidence supporting the allegations against Gerrow," wrote Detective Richard Stepien in a press statement.
Few details were released publicly, but Gerrow is expected to be arraigned on May 31st for the charges of Lewd and Lascivious Conduct with a child as well as attempted sexual assault.
Comments
Comments