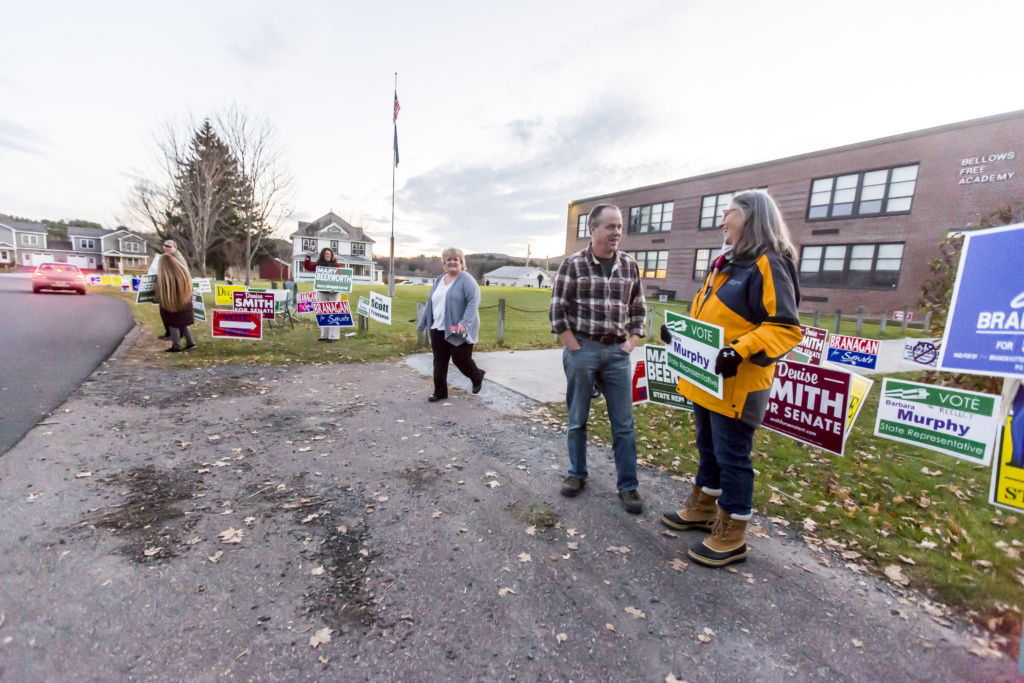 By Gregory J. Lamoureux
County Courier
As voters go to the polls tomorrow, they will surely be met with politicians looking to swing the last undecided voter in their direction. It's unlikely that this is the first time voters will have heard about the candidates vying for their vote
This year's campaign season ranks as one of the costliest in recent years, especially at the local level- in many instances fundraising has matched or even surpassed the local fundraising two years ago for the presidential election, a time that is typically more costly than mid-term elections like 2018.
According to the Vermont Secretary of State's Office, candidates and Political Action Committees have sunk more than $5.6 million into getting their candidates elected statewide.
The Secretary of State's office is the clearinghouse for all campaign finance disclosures, and according to that office, local candidates running for House and Senate have reported raising more than $184K.
The amount each candidate raised ranged from under $500 for Barbra Murphy (I) of Fairfax, and Dan Nadeau (D) of Highgate to an impressive $37,571 from Senate Candidate Corey Parent (R) of St. Albans.
Running for house, St. Albans City candidate Kate Larose (D) has raised the most countywide with $14,174, followed by Felisha Leffler (D) of Enosburgh with $10,831.89, Casey Toof (R) of St. Albans City with $10,779.51, Mike McCarthy (D) of St. Albans with $8,790.69, and Cindy Weed (P/D) of Enosburgh with $8,055.
The most fundraised House race in the county is the Franklin 3-1 seat (St. Albans City) with $38,258.95 raised between the four candidates vying for two seats.
That's followed by the Franklin-7 race in Enosburgh and Montgomery between Felisha Leffler and Cindy Weed. That race has collected $18,886.89 into the two candidates' coffers.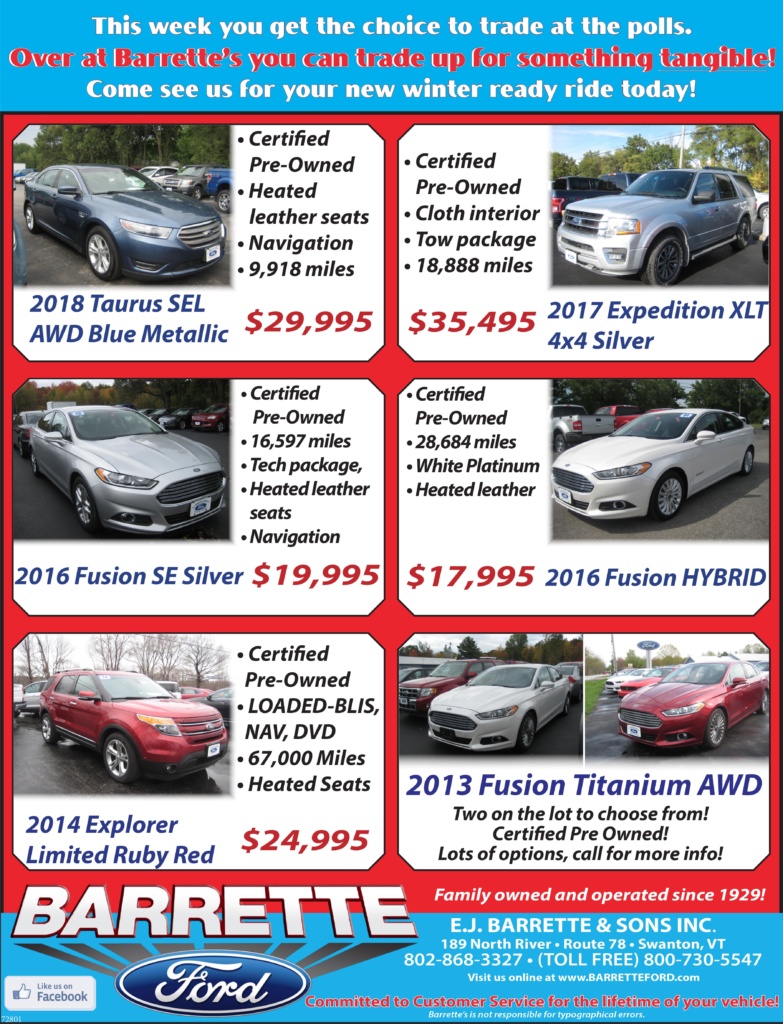 The Franklin-6 comes in third with $15,477.25 raised between Kelly Cummings (D) of Fletcher and James Gregoire (R) of Fairfield.
The Senate race for Franklin County, where Parent has worked to raise far more than his competition, also has his running-mate Randy Brock of Swanton collecting $24,107 in donations, Pam McCarthy of St. Albans with $20,028.16, and Dustin Tanner (D/P) of Fairfield
The Essex/Orleans senate race that also includes Richford and Montgomery has seen very little money invested. Together the three candidates have only reported collecting $2,250.
Outside of the individual candidates' campaigns is where the big money often flows, and that is no exception this year. That money is allowed to be spent freely for candidates, but the candidates' campaigns are not allowed to coordinate their efforts with outside money.
There are two big outside funders into Franklin County's election this year, the St. Albans PAC which backs financially conservative candidates in the county, the other being the Vermont Conservation Voters Action Fund.
The St. Albans PAC has sunk $12,160 into their coffers to help their candidates get elected. According to public filings, $9,000 of that has been dispersed to the Franklin County Republican Part, which according to their filings used that money for a county-wide mailer.
The Vermont Conservation Voters Action Fund is a state-wide PAC that aims to get candidates elected who support a Carbon Tax, also known as the E.S.S.E.X. plan.
That PAC has invested more than $102K in statewide races this election with much of that going to several local races.
The group spent much of the money on advertising, both on Facebook and mailers sent directly to the voters. As of the November 2 filing deadline, the group had spent $250 in Facebook advertising influencing the St. Albans City- backing Democrats Kate Larose and Mike McCarthy, as well as an additional $5,801 for three direct mailers.
In the Enosburgh/Montgomery district, the same group invested $250 into Facebook advertising with another $4,888 in three direct mailers backing Democrat/Progressive Cindy Weed.
So where does all the money come from? The St. Albans PAC reported accepting $4,080 from three wealthy investors who routinely donate to Republican races, Lenore Broughton of Burlington, and Carol and Tom Breuer of Stowe.
The Vermont Conservation Voters Action Fund reported to the Secretary of State's office receiving their $102,500 from seven donors, including $28,000 from Elizabeth Steele (owner of Mainstreet Landing in Burlington), $ 25,000 from the "Green Advocacy Project" based in Palo Alto California, $21,000 from Kinkade Perrot, a wealthy donor from Warren, VT, $16,000 from the "League of Conservation Voters" based out of Washington, DC, David Blittersdorf and Cathleen Miller of Vermont each invested $5,000 of their money as well.
Blittersdorf may stand to gain the most from his donation if a Carbon Tax is imposed. The Essex Plan works to try to push consumers from carbon-based power to electric power- mainly green energy, an industry that Blittersdorf is heavily invested in.
So, who wins when there are millions of dollars being spent on Vermont's elections?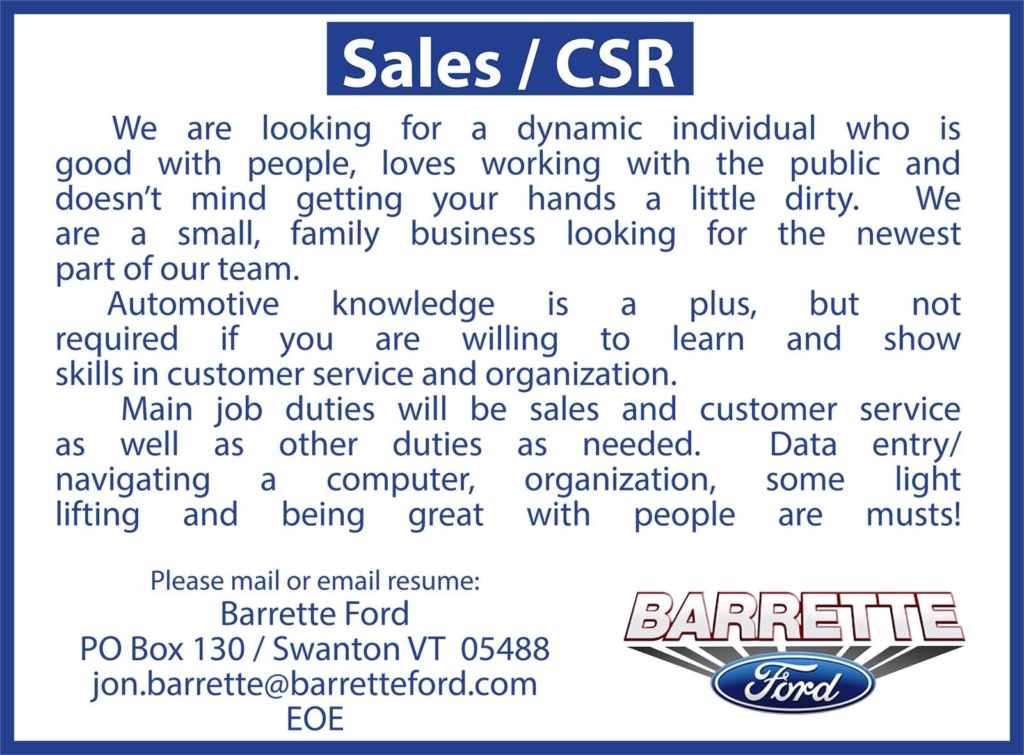 Well, to start media companies, print companies, and the US Postal Service.
It's next to impossible to determine how much postage has actually been spent in this election cycle because the price of mailers is not often broken up between postal cost and printing cost. According to the Secretary of State's filings, at least $116,000 has been spent directly on postage in the past few months in Vermont on mailers that were not already paid for in bulk- significantly more than the $71,000 that candidates and their PACs have reported spending on Facebook for advertising.
Tech companies also stand to gain when candidates use them for their campaigns. For instance, most democrats use ActBlue to accept donations into their campaigns. That company has picked up at least $22,000 from Vermont candidates this cycle.
Back to media companies for a bit, newspapers received at least $220,000 in ad dollars, $371,000 went to online advertising, $768,000 to TV advertising, and $569,000 to direct mailers.
Locally the St. Albans Messenger collected at least $23,000 from campaign dollars, while the County Courier collected at least $12,000.
You know those pesky robotic calls you just hate getting? Campaigns have spent at least $72,000 on those to get their message out.
If all this sounds like a lot of money, it's far less than the total reported in the 2016 race, where Vermont candidates raised just shy of $19 million, indicating that once all the reports are filed in a couple of weeks, all these expenses and donations will probably grow significantly.
For instance, two years ago campaigns sank almost $7 million into TV ads, to date only 10% of that number has been reported for this campaign cycle, but it also shows a shift in where advertisers are seeing results.
All in all, it costs a tremendous amount of money to run a campaign, to get to voters and get their message out.
If you'd like to dig deeper into the campaign funds that keep Vermont's politicians busy this time of year, you can search the public database where all of these numbers came from at campaignfinance.sec.state.vt.us.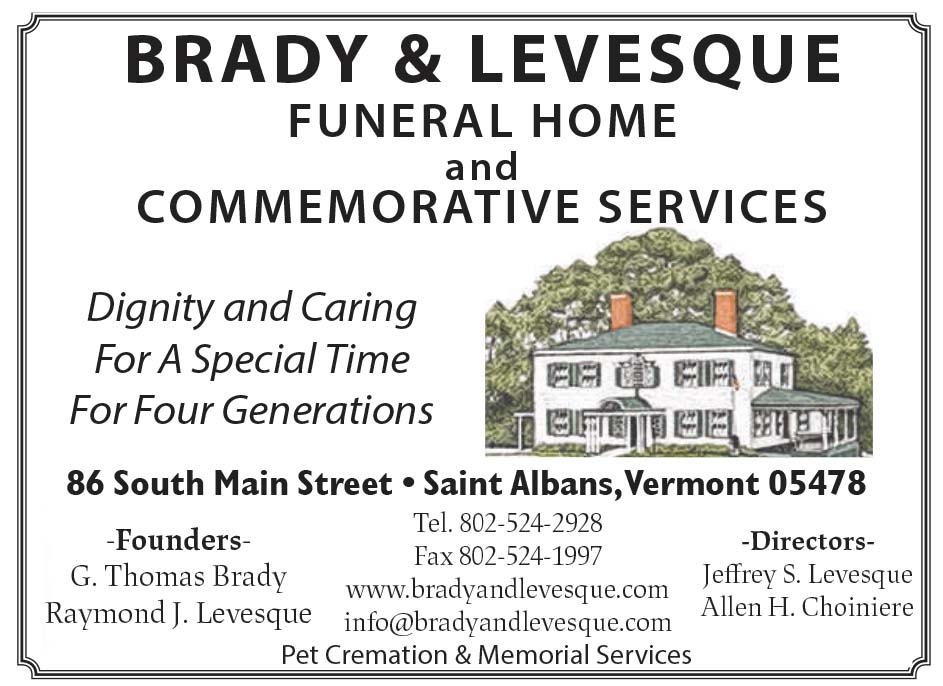 Comments
Comments