MOST OF COUNTY'S REPRESENTATIVES OPPOSE NEW GUN REGULATION BILL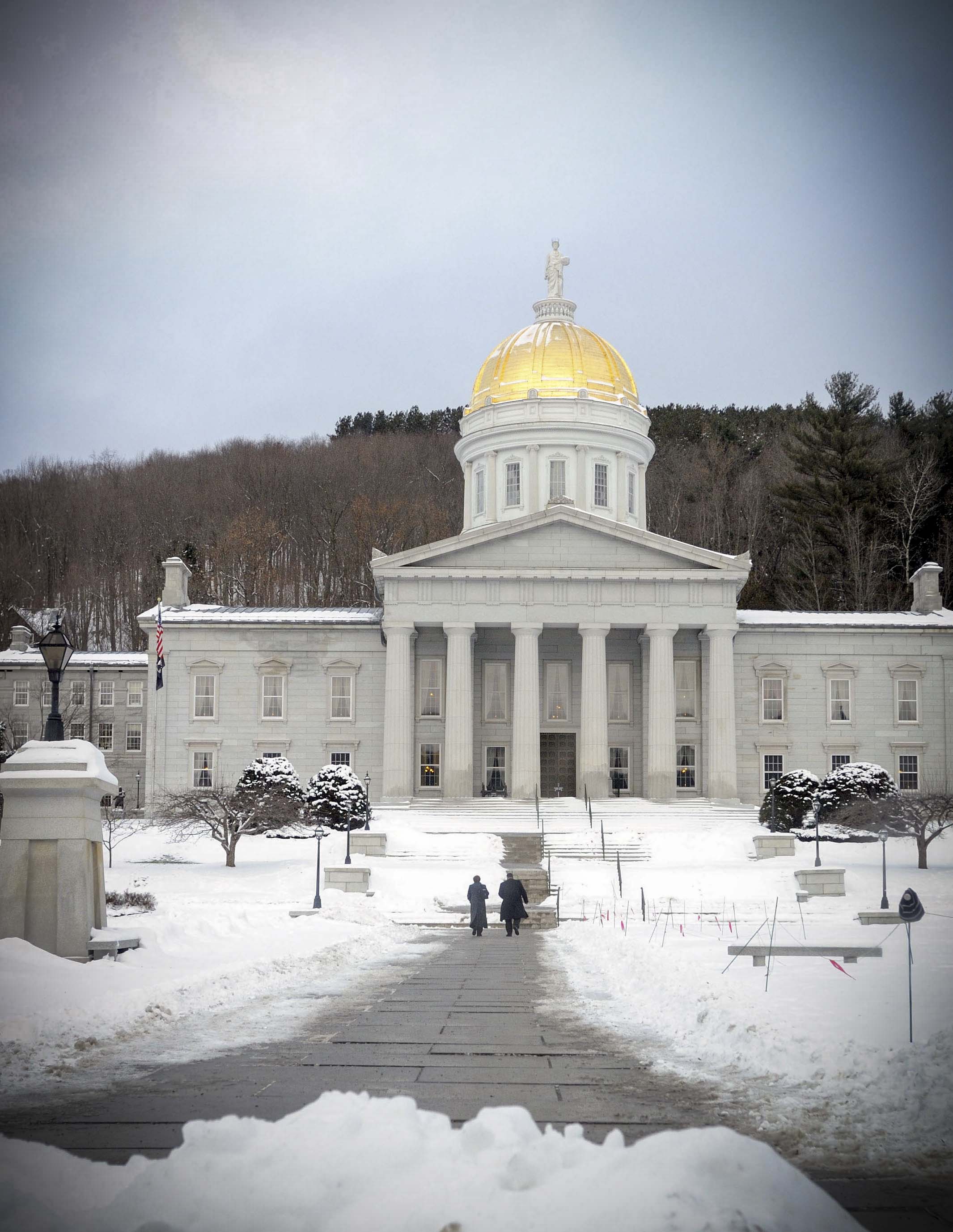 By Gregory J. Lamoureux
County Courier
A bill that was initially proposed by Senator Dick Sears to expand Vermont's jurisdiction over regulated drugs and the ability to sell seized firearms was hijacked and turned into a gun control bill last month is now set to pass, if at least a dozen lawmakers don't change their minds since Friday.
The House of Representatives approved the bill in an 85-59 rollcall vote, mostly along party lines.
The Senate added a provision to the bill to increase the background checks for almost all gun purchases as well as banning high capacity magazines and bump stocks.
The penalty of transferring a firearm to another person without completing a background check would be prison up to one year and a fine of up to $500.
As defined in the legislation, a high capacity magazine would include anything which would hold greater than ten rounds.
Bump stocks became more widely known after a mass shooting in Las Vagas left 58 people dead. The shooter took advantage of bump stocks on his firearms to increase the effective firing rate.
A Democrat from South Burlington, Martin LaLonde proposed banning assault weapons and adding a ten-day waiting period, but later withdrew that proposal.
If passed, and signed into law, the bill would require all firearm transfers to go through the Federal background check system unless it is for military members or law enforcement, if acting in an official capacity, or transfers among immediate family members.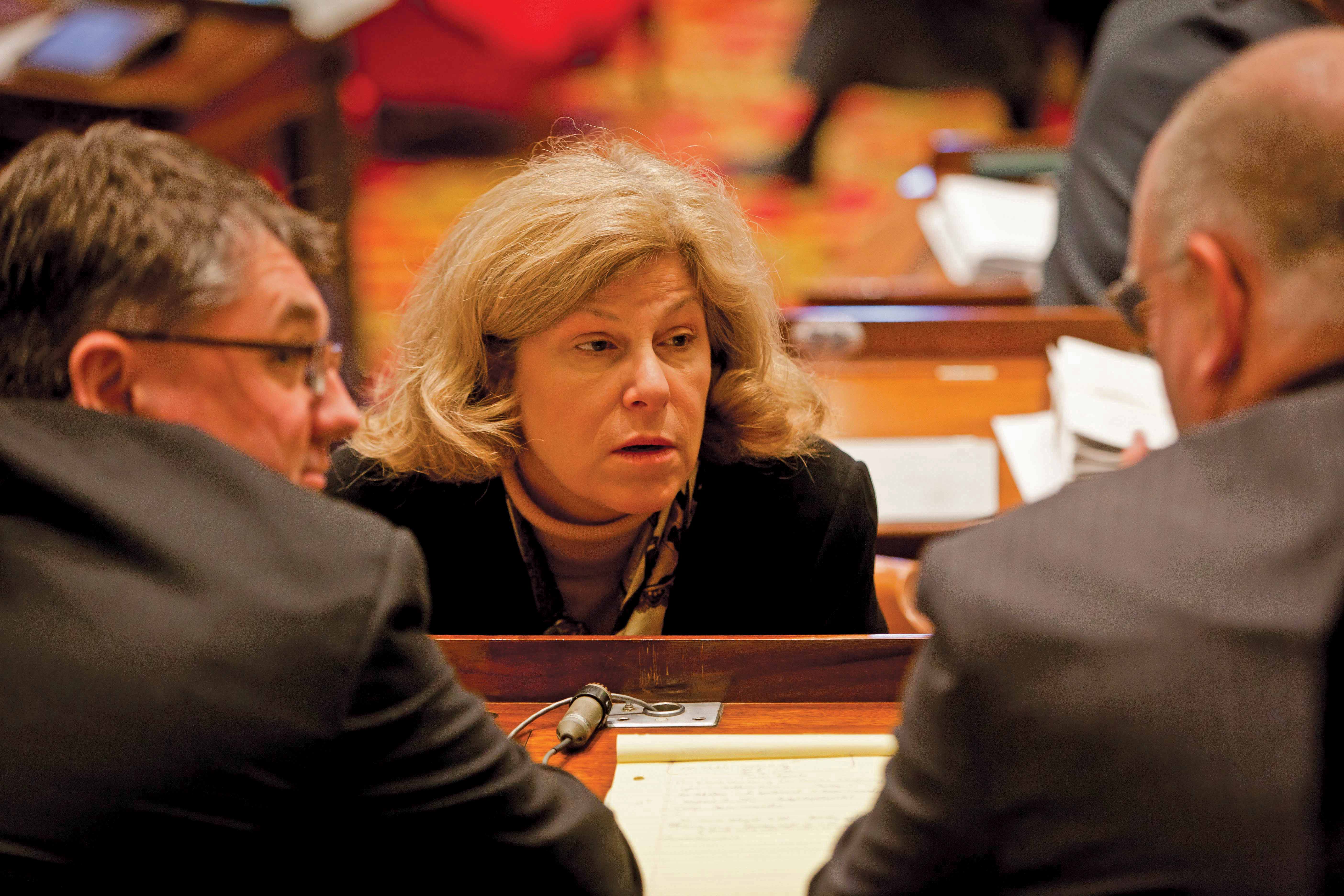 In addition, the bill increases the minimum age of all gun purchases to 21 and bans all magazines with a capacity greater than ten rounds.
The penalty for transferring a firearm to anyone under the age of 21 would be up to one year in prison and a fine up to $1,000.
The ban on high capacity magazines does not affect those owned before the ban goes into effect. There is also an amendment that went into effect that would allow those under 21 to purchase firearms under certain conditions.
The House debated the legislation for about nine and a half hours on Friday before ultimately passing it.
The Franklin County Representatives who voted for the bill are Dan Connor of Fairfield, Kathleen Keenan of St. Albans City, and Cindy Weed of Enosburgh.
Speaker of the House Mitzi (D) from South Hero was ridiculed by some for not scheduling a public comment session on the proposed bill.
At one point, a Representative's remarks drew great applause from gun-rights supporters, Speaker Mitzi Johnson, D-Grand Isle, was quick to respond, "The House will come to order."
Voting in opposition of the bill were Franklin County Reps. Brian Savage of Swanton, Carl Rosenquist of Georgia, Albert "Chuck" Pearce of Richford, Corey Parent of St. Albans Town, Barbara Murphy of Fairfax, Eileen "Lynn" Dickenson of St. Albans City, Mariana Gamache of Swanton, and Steve Beyor of Highgate.
During discussion of the bill, St. Albans Representative Corey Parent told the body that he expected to introduce an amendment which would help to protect jobs at Century Arms, a firearms manufacturer located in Georgia, Vermont.
Despite the majority of public attendees dressed in bright Orange to show their opposition to the bill, Friday evening's vote advanced the landmark legislation to its final vote on Tuesday.
The bill is expected to be voted on again Tuesday. If it passes, which it is expected to, the Senate would have to sign off on any changes the House made before being advanced to the Governor's desk.
In addition to the control of the public's access to firearms, the bill mandates that any firearms seized by the State of Vermont be transferred to a Federally licensed firearms dealer after 18 months of being unclaimed. The sales of those firearms would be split, two-thirds going to the police agency that seized the firearm, and one third to the State of Vermont.
You can contact your legislator using the contact information here:
• Steve Beyor, (Highgate, Franklin, Berkshire, Richford) 868-3456
• Dan Connor, (Fletcher, Fairfield, Bakersfield) 827-4436
• Eileen "Lynn" Dickinson, (St. Albans Town)524-3404
• Marianna Gamache, (Swanton, Sheldon) 393-1169
• Kathleen Keenan, (St. Albans City) 524-5013
• Barbara Murphy, (Fairfax) 849-6545
• Corey Parent, (St. Albans Town) 370-0494
• Albert "Chuck" Pearce, (Highgate, Franklin, Berkshire, Richford) 848-7813
• Carl Rosenquist, (Georgia) 527-7332
• Brian Savage, (Swanton, Sheldon) 868-3566, 782-9314
• Cynthia Weed, (Enosburgh, Montgomery) 933-2545
[bar group='86']
Comments
Comments