BULLETS FALL TO BLUE DEVILS IN SEMIFINALS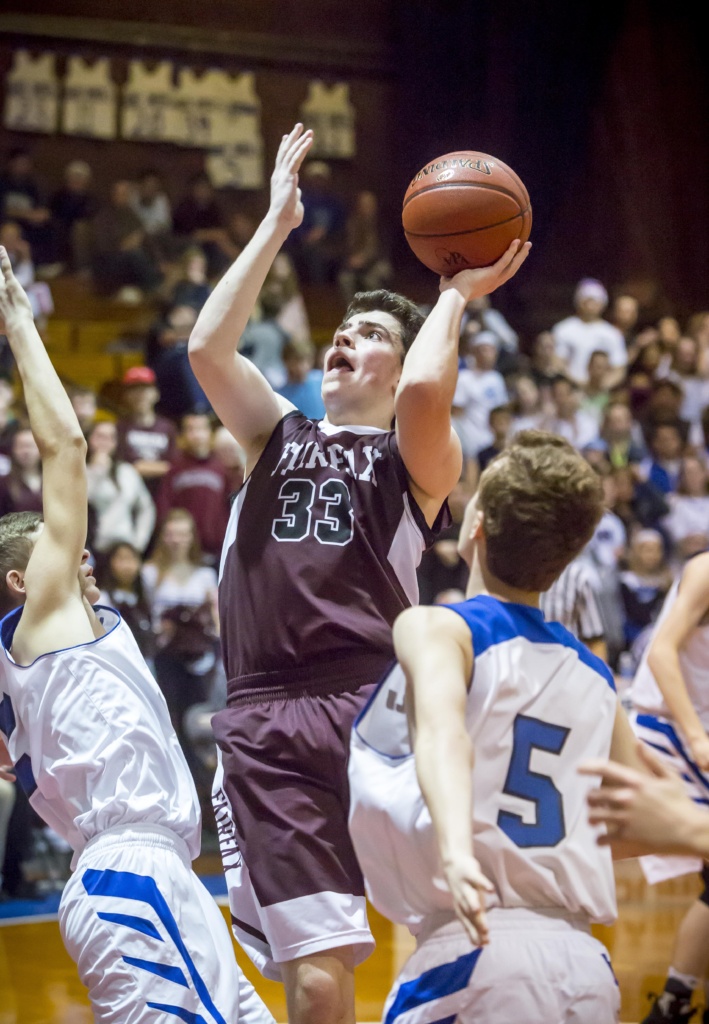 BARRE: The sixth-seeded Fairfax Bullets couldn't hang on through the third quarter of play on Thursday as the second-seeded Williamstown Blue Devils went on an 18-6 run in the third quarter.
The Bullets lead for much of the first half, after pulling out all the stops against an aggressive defense right out of the gate.
Early fouls left the Bullets having to control their physical play, leading the team fouls to count 7-1 at the end of the first quarter.
[supsystic-gallery id=25]
"The first half was phenomenal, we came out and played hard and stayed with the game plan," said Fairfax head coach David Demar.
Demar expressed how he is proud of his whole team, especially the seniors. Demar has just finished his first year coaching the varsity boys.
Demar stated that he was proud of the way his team stayed composed while playing in such an emotionally challenging environment, noting that Williamstown plays at the Barre Auditorium almost every year, but none of BFA Fairfax players had played on that court before.
[bar group='86']
Going into the half, the Bullets trailed 30-36, but it wasn't until the third quarter that the game really took a bad turn. Williamstown outscored Fairfax 18-6.
Despite outscoring Williamstown by one in the fourth, the Bullets could not overcome the deficit, dropping the Semifinal with a final score of 52-69.
Senior Ben Keogh lead the Bullets with 14 points, followed by junior Michael Roy with 11, including a trio of three-pointers that boosted the Bullets into the lead in the first quarter.
Garrett Metcalf led the Blue Devils with 21, followed by Jacob Tassie with 16.
"We just faced a tough, tough team tonight," said Demar, describing the overall play of the game.
The Blue Devils will take on Windsor, Saturday at 7:30pm, for the VT State Division championship.
[bar group='86']
Comments
Comments