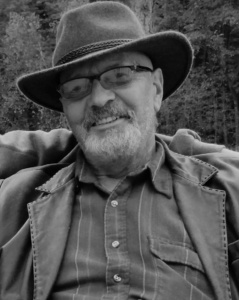 SWANTON – Raymond C. Bushey, age 67, passed away Wednesday, April 25, 2018, at his home with his loving family at his side.
He was born January 25, 1951, in St. Albans the son of the late Clifton & Dorothy (Young) Bushey.
He is survived by the love of his life, Pamela Alberts and her sons, Zach, Nate & Nick; his daughters, Lara Paquette, Amanda Bushey and her fiancé Brandon Scribner, and Rhea Bushey; his grandchildren, Rilynn & Ciaran Paquette; his sisters, Joyce Graves and her life partner Denis Hovey, and Beverly Raine Rexford; his brother, Clifton Bushey Jr.; many nieces and nephews.
Visiting hours will be held Monday, April 30, 2018, from 4-7PM at the Kidder Memorial Home, 89 Grand Avenue, Swanton.
A graveside service will be held Monday, May 7, 2018, at 11:00 AM at the Vermont Veterans Cemetery, 487 Furnace Road, Randolph, VT.
[bar group='86']
Comments
Comments