East Highgate: Born July 3, 1932 to Florence and George Walker Sr., James Robert Walker Sr. was reunited with his wife Gloria Martell Walker on January 7, 2017 surrounded by loved ones at the age of 84. He was married to Gloria Martell Walker on July 3, 1954 and had three children that survive him – Brenda Morrison, James Walker Jr., and Kevin Walker. He was predeceased by his brother George Walker Jr. sister Betty Parizo, and grandson Christopher Walker. He is survived by his brothers Herbert, Bruce, and Francis Walker. He is survived by many grandchildren and great-grandchildren.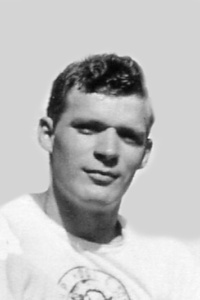 James Walker Sr. was employed at Hood Creamery, Richmond Coop, and Wyeth Nutritionals from which he retired at the age of 61. He was an exceptionally hard-working man and was an avid outdoorsman. Those who knew him will remember his generosity, his sense of humor, and his love for family. His life serves as a reminder that there are many ways to make a positive lasting impression in the world. One does not have to be president or a film star to leave their mark. He made the world a better place with his kindness and many other values that live on through his legacy. His children, grandchildren, and extended family carry on the best of what he brought to the world and generations from now those same values and the unbroken line of love will still make the world a better place. He was loved during his best moments and he was loved in his worst. He will be greatly missed by many people and will live on through their memory and the way that they walk in the world.
A Funeral Service will be held Wednesday, January 11, 2017, at 7 p.m. from The Kidder Memorial Home, 89 Grand Avenue. Father Luke P. Austin will officiate. The Rite of Committal and Interment will take place at a later date.
Friends may call at the funeral home on Wednesday from 4 p.m. until the hour of the funeral.
Gifts in Jim's memory may be made to the Franklin County Home Health Agency, 3 Home Health Circle, St. Albans, VT 05478
Comments
Comments