Saint Albans – Jon Haynes, a career educator who taught generations of St. Albans students to think critically but embrace life with positivity, died Wednesday, March 6, 2019 from complications related to Alzheimer's. He was 74.

Jon spent 40 years teaching English at Bellows Free Academy, sharing his passions for Fitzgerald and Hemingway, for forthright language and for honest writing with thousands of young learners. He was an avid reader who could appreciate Hemingway's quote about there being "no friend as loyal as a book," but in truth, Jon developed deep and meaningful friendships with Vermonters of every age and stripe. With a magnetic personality and a contagious sense of humor, he came to be known affectionately around the school and around the city as "Birdman" after donning the beloved Bobwhite suit to lead BFA skaters onto the ice.

Jon taught all four high school grades throughout his tenure at BFA, cherishing the unique bond a teacher forms with his students. He was keen to say, "Kids I love; it's adults I have trouble with," and he once told a commencement audience, "I believe in the goodness of all young people. They never let me down." Jon fed off his students' authenticity and the bond he shared with them which inspired him each day of his teaching life. He considered the annual Vietnam seminar among his highlights and relished having his students study Tim O'Brien's The Things They Carried and other texts about the war.

Jon challenged his students to investigate beyond the books he taught: "Where and how are hosts made?" "What is the shoreline like on Narragansett Bay, from the book Spartina," or "buy lottery tickets to test the odds of winning." He practiced what he preached and did considerable research on authors he taught.

Nearly as much as teaching, Jon loved fast cars and good music, with a special affinity for jazz. A musician himself, Jon played the drums and on occasion joined his big brother, Barry, a jazz pianist. He also played with several local bands. He attended the Lake George Jazz Festival every September. He was an avid biker and enjoyed having his children accompany him on summer bike tours around Vermont.

Jon Barton Haynes was born in Burlington on October 18, 1944, the youngest of three children of Virgil and Madeline (Atkins) Haynes. He grew up in Williston and graduated from Burlington High School in 1962. He attended and graduated from Norwich University in 1967, accepting a commission as a 2nd lieutenant and MOS 1203, a tank unit commander, in the U.S. Army. He expected to be sent to Vietnam, but instead did his service at Fort Knox and Fort Campbell in Kentucky as a range officer. When BFA absorbed Central Catholic's enrollment in 1969, creating the need for more teachers, Jon jumped at the opportunity. There he stayed for four decades, retiring in 2009 alongside his wife.

He is survived by Louise Luneau Haynes, his wife of 40 years. His children Stephanie Ross Cleary and her children Katie and her fiancé, John, Molly and her son, Aidan, and Silas; Allison Haynes and Kenneth Colbert and their son, Alex; Richard Ross and his wife Kerrie and their sons, Nicholas and Ian; Nora Haynes Garrity and her husband, Patrick and their daughters Mae and Jane; and Hillary Haynes Fisher and her husband, Daniel and their daughter Madeleine.

He is also survived by his brothers and sisters-in-law, Daniel and Karen Luneau, Marc and Patrice Luneau, Paul Luneau, and Roswita Fragomeni; his beloved Aunt Laurette Atkins, and many nieces, nephews, and cousins. He was predeceased by his parents, Virgil and Madeline Haynes, his brother, Barry, and his sister, Barbara, and his father and mother-in-law, Charles and Jacqueline Luneau.

Calling hours will be Friday, March 22nd, from 3 to 7 PM at Heald Funeral Home, 87 South Main Street, St. Albans.

In celebration of a life well lived, a funeral service will be held Saturday, March 23rd, at 1:00 PM at the First Congregational Church, 27 Church Street, St. Albans.

In lieu of flowers, please consider a donation in Jon's name to Norwich University Sullivan Museum and History Center, 158 Harmon Drive, Northfield, VT 05663 or the Lake George Arts Project, 1 Amherst Street, Lake George, NY, 12845 or the Alzheimer's Association Vermont Chapter, 300 Cornerstone Drive – Suite 130, Williston, VT 05495.

To send the Haynes family a message of condolence or share a memory, kindly go to his on-line guest book at www.healdfunerahome.com.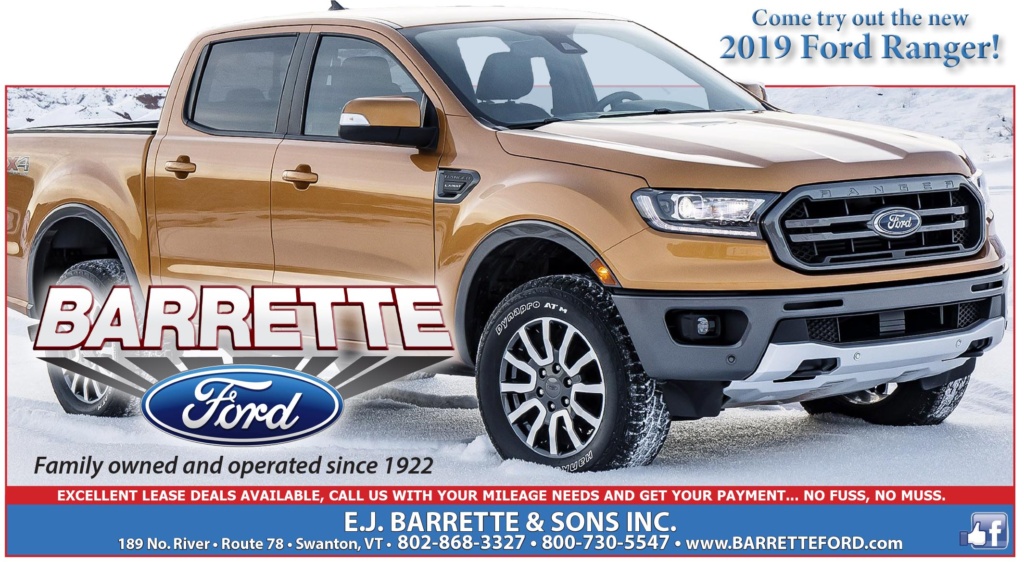 Comments
Comments